7 Reasons Why Your Restaurant Needs Delivery Management System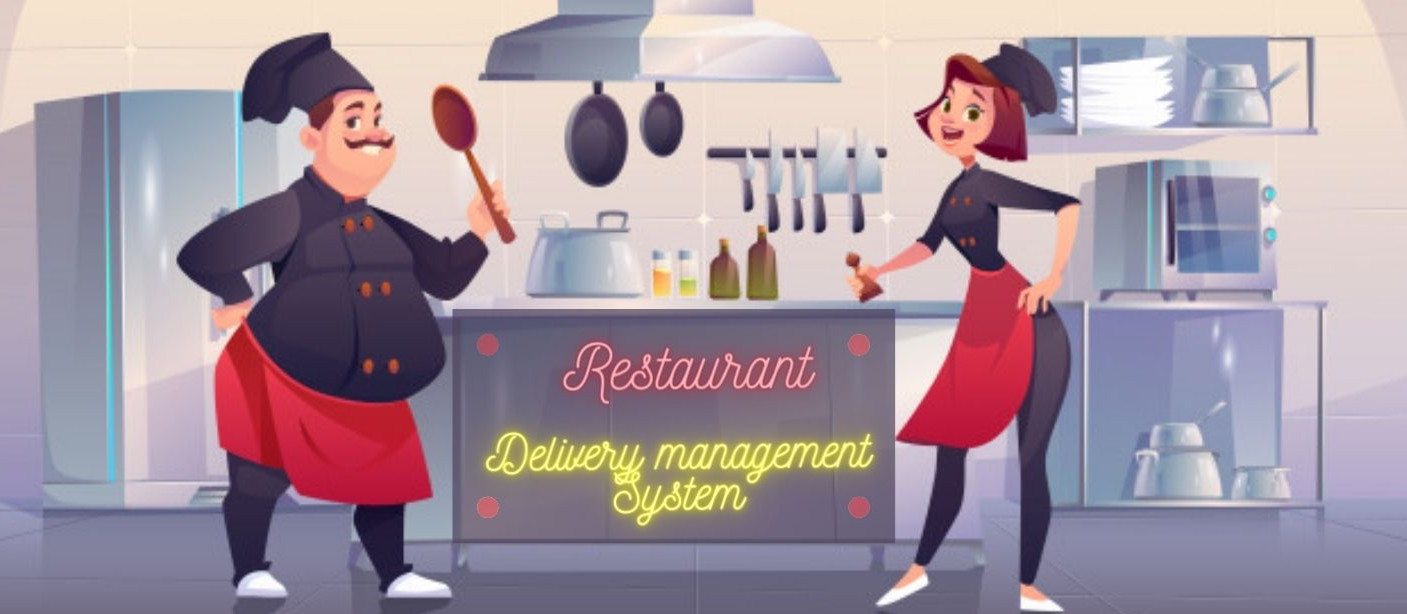 Online Food Delivery Management Software for Restaurants and Small Businesses
The advent of smartphones has changed the way we do business, the way we order goods and services. With the fast-paced and digital transformation technologies, it is much easier to deliver food to customers' doorsteps within minutes. Many restaurants have already adopted a restaurant delivery management system to organize and coordinate many tasks to optimize and enhance efficiency. As per the statistics of QSRweb, 54% of internet users in the US use smartphones or tablets to order foods.
Thus the popularity of delivery software for restaurants has led to the unprecedented growth of restaurants. A restaurant online ordering system can enhance the revenue of food industries as well as restaurants and helps them to gain a good potential customer base. The software for restaurants also helps in the smooth running of the business and reduces the hassles of online transactions. Apart from the technical benefits, the restaurant management software is a powerful platform to improve the customer relationship as it offers many rewards, discounts, and other promotional strategies to make them a part of your journey. Let's analyze the 7 major reasons why your dream business needs a food delivery management system.
Enhanced productivity and accuracy
Chances of making mistakes are higher when orders are placed via phone. It is time-consuming to ensure the order is correct and the likelihood of miscommunication is much higher. Such kinds of problems can be easily resolved when a restaurant delivery management system is implemented. Restaurant employees can focus more on preparing the food than wasting time on phone calls. Restaurant online ordering systems provide customization that customers can set a specific delivery time and they can pre-order bulk food.
The delivery software for restaurants enhances the accuracy where customers can modify their order, recheck it, and can be sent to the restaurant's printer to avoid the chances of miscommunications and hassles. This also protects the restaurant from negative reviews, bad ratings, and enhances productivity.
Read more: How Delivery Management Software is Changing the Food Service Industry?
Real-time tracking and smart route optimization
Restaurants delivery management system offers real-time tracking of the delivery agents that their precise location can be identified. The restaurant online ordering system is integrated with the GPS system that helps customers to identify the location, time of delivery and can send real-time updates to them regarding the delivery. The software for restaurants also offers smart route optimization that delivery agents can take the best shortest route covering maximum destination points saving a lot of time, energy, and fuel.
Deliforce's restaurant delivery management system software helps in pickup and delivery management and offers real-time communication with the agents. Since the restaurant management software is integrated with Google Map, the dashboard of the food delivery management system shows the complete overview of the delivery agents, their task details along with a map view.
Improved business growth and revenue
The software for restaurants offers convenience when it comes to customer service. Some customers don't want to be bothered to place orders through calls and the automation of business using restaurant management software offers great ease and provides an ultimate customer experience. The user-friendly interface and robust food delivery management system entice more customers to experience the restaurant services. Thus it naturally enhances the potential customer base and the revenue of the business.
Read more: How to transform your dream restaurant into a profitable delivery business?
Capable of building a customer database
When customers place orders by phone, it removes the chance of collecting their information. But the usage of a restaurant delivery management system gives the opportunity to build a customer database. The details like email id help restaurants to maintain a healthy and constant connection with their customers. The delivery software for restaurants encourages restaurants to implement customer loyalty programs, offer new discounts, coupons, rewards, etc. All these marketing programs, email marketing campaigns, bulk SMS marketing ideas help restaurants to gain new potential customers.
One of the highlights of the restaurant's online ordering system is that restaurants can send new updates about the food, offers, and rewards directly to the customer's inbox. In traditional phone ordering, customer re-engagement was difficult which is now completely changed with the restaurant management software.
Reinforce business using analytics
The collected database is highly beneficial and it can be used with analytics of the food delivery management system software. Analytics help restaurants to understand the food ordering patterns of the customers. Moreover, the existing market trends can be easily calculated and can be used to create new customer loyalty programs and other offers.
The restaurant management software analytics helps in knowing how frequently customers order and track their preferred products. This gives more benefit to the restaurants that they can prepare a new food menu as per the trend. Customized marketing programs can be implemented using the restaurant online ordering system to gain more customers. The food ordering and delivery software for restaurants can be integrated with the existing app and the cloud-based technology offers timely deliveries and optimizes your supply management chain.
An efficient restaurant marketing tool
Restaurant management software is a powerful marketing tool for your restaurant business. Since most people have a smartphone, they use restaurant online ordering system apps for ordering foods. Thus offering new marketing offers and deals entice more customers to purchase online. It is easy to promote your company colour and logo through a restaurant management software app as people are constantly using it for ordering food. This creates brand awareness among potential customers and eventually makes your restaurant into a unique brand identity. Provide fun promotions on your website; give attractive offers, and deals. Plan an email marketing campaign to grab the attention of prospective customers.
Read more: 7 Essential Key Features of Delivery Management Software
Keep you ahead of the competitive market
There are many restaurants offering good food and services. But you might notice that even though having good food and services, their business growth is falling behind each day due to the lack of a proper restaurant's online ordering system. Therefore, in order to stay ahead of the competitive atmosphere, one must need efficient restaurants online ordering systems to get more opportunities and to make use of the marketing techniques better. Automate your business with restaurant management software for advanced business methods that leads to more sales and higher revenue. Moreover, the delivery software for restaurants offers new opportunities to gain new customers for their business.
Conclusion
Restaurants delivery management software is important for food industries as it attracts enthusiastic customers and reaches a wide range of potential customers. Efficient restaurants online ordering system offers real-time tracking, smart route optimization, and streamlines all delivery operations providing a good customer experience. Deliforce is the best food delivery management system software in Bangalore that optimizes your delivery operations and offers workforce management.