Delivery management system: Simple library to integrate with your website and mobile apps!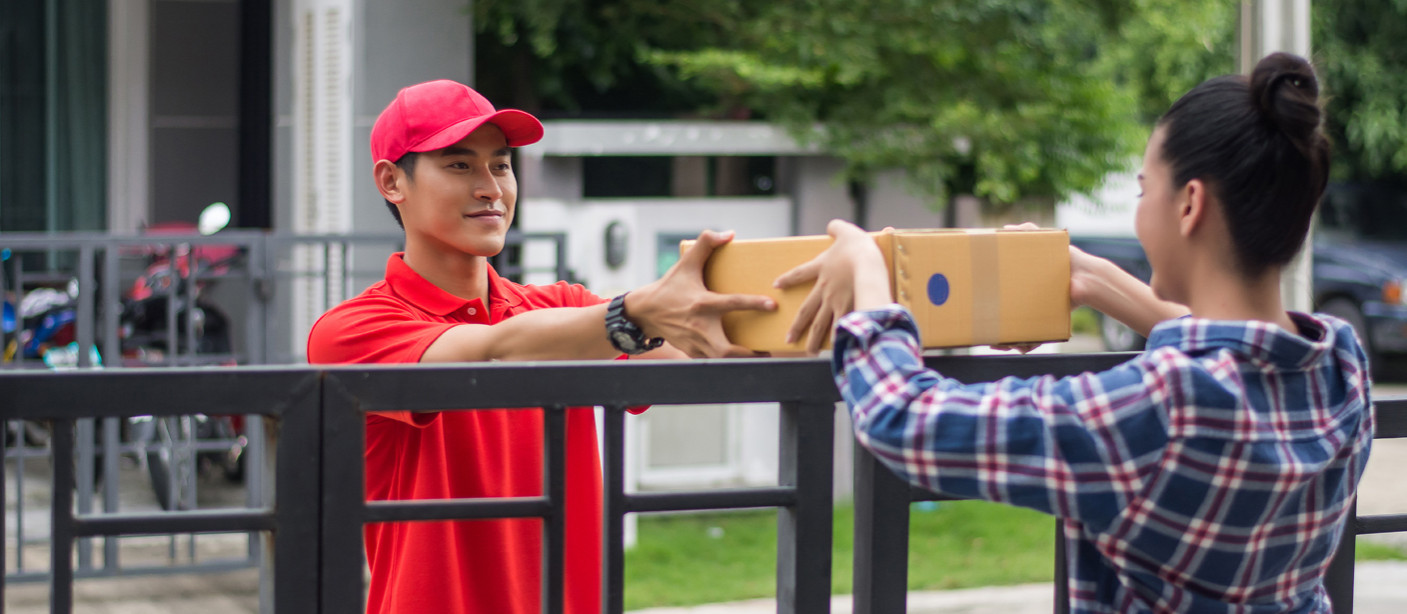 Integrate delivery management system on your website and mobile apps
The changing trends of business call for the need of services and products being delivered to the customer's home. The significant change in the lifestyle of the people, along with lack of time and increased speed of life, delivery boys and drivers have become an integral part of any business. While many business sectors such as retail, manufacturing industry, food delivery, restaurants, grocery delivery actively need delivery boys, yet these businesses lack a Delivery boy management software, which enables the business owner to track them, along with monitoring their movements in real time.
Deliforce introduces an efficient and effective delivery boy management system, that assists businesses to ensure seamless operations and achieve customer satisfaction.
Who needs delivery boy management system?
In short, all businesses dealing with Pick up & Delivery needs delivery boy management system.
Pick up & Delivery – Restaurants, online food ordering and delivery businesses, grocery delivery, laundry, logistics, retail industries, courier and parcel delivery, and E-commerce.
Why businesses need a delivery boy management system?
Restaurants Delivery management
Restaurants can add a new dimension to their business with the use of a delivery boy management system. Most customers prefer the restaurant food being delivered to their doorstep, rather than going to restaurants on a daily basis. However, small individual restaurants often do not invest money for automated delivery boy management system.
With Deliforce, small restaurants with 5 delivery boys or less can opt for this option and track each delivery boy in real time, along with the auto-allocation of the delivery tasks. Moreover, the admin can offer an optimized route to the delivery boys, such that all food orders can be delivered on time, using the shortest and best possible route.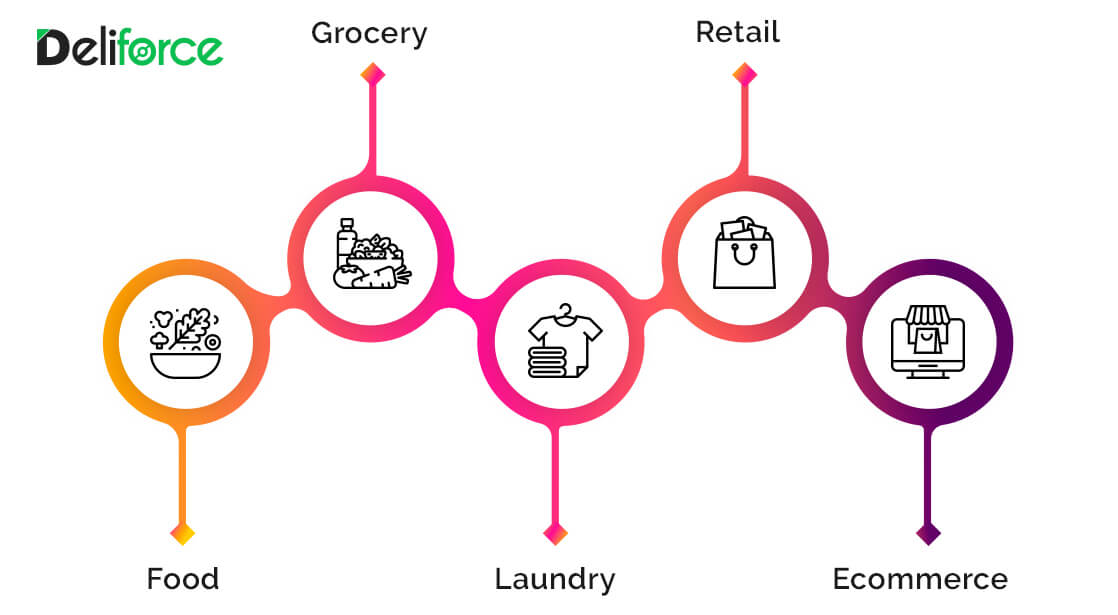 Online food ordering and delivery businesses & grocery delivery
Online food ordering and delivery businesses, marketplace involve a large number of delivery boys and drivers. However, in most of the cases, they remain untracked by the admin as well as the customers, with no clue, when their food or grocery delivery will arrive. These businesses can give themselves a boost and achieve customer satisfaction with real-time tracking of the delivery boys, along with sending real-time notifications to the customers, along with the route taken by the delivery boys.
Laundry Services
Deliforce software gives the best solution for laundry and courier and parcel pickup and delivery with real-time tracking of pickup/delivery and informs customers about the estimated time. Delivery boys can see the time requested by the customers, thus scheduling the pickup/delivery accordingly.
Tracking Retail Sales
In the Retail industry this platform help to track all the agents, delivery executives and well as logistics and keep records of all business transaction in simple and easy to retrieve manner. Customer is able to track the movement of the parcel and plan their day according to the estimated delivery time. Real-time notifications send to the customers also help them to maintain transparency and constant communication with the delivery boys.
E-commerce
E-Commerce companies gained popularity because of the fact that choose merchandise reaches the customers without them traveling to the retail stores. In order to complete this process successfully, delivery agents play a critical role. This can be simplified with the delivery boy management system, Deliforce, and help these companies to carry out their business seamlessly by bulk assignment of delivery tasks to delivery executives and track the logistics in real time.
Key benefits offered by the delivery boy management system
Real-time driver's information
Get a real-time driver and delivery boy's notification using Deliforce for all your pickup and delivery services, helping the admin to track them. In case of any unwanted delay, the admin can exactly know the driver's position and the cause of delay. This also ensures that the drivers do not delay the delivery purposefully.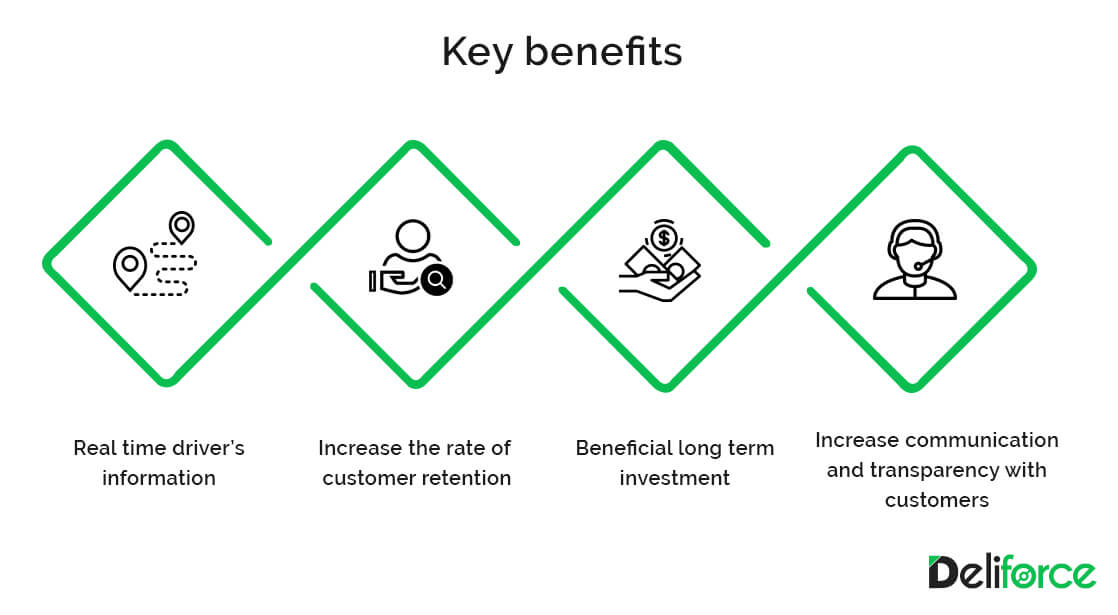 Increase the rate of customer retention
One of the most important aspects which the companies focus on is customer retention. However, simply offering discounts and loyalty programs are not just enough to retain the customers, in a highly competitive market. With the delivery boy management system, delivery is streamlined thus ensuring that the customers get their food, grocery or parcel delivered on time, increasing the rate of customer retention, since hassle-free delivery or pickup is loved and preferred by all customers.
The beneficial long term investment
Using a delivery boy management system is a long term benefit that is likely to enhance the business prospect in the long run. Moreover, with the increase in the size of the business, these systems are a real savior.
Increase communication and transparency with customers
Customers receive regular real-time updates of their consignment, until delivery. Hence, the delivery boy management system bridges the communication gap between the customers and delivery agents.
Deliforce can be easily integrated with your business websites and mobile apps, thus offering a new and improved dimension to your pickup and delivery businesses.
How IT development companies can integrate Deliforce into their products or client projects?
Most IT development projects are often aborted due to the huge development cost that is quoted by the mobile app and web app development companies. Clients often ask for complete projects with web admin panel, customer iOS app, customer Android app, driver iOS app, and driver Android app within a limited budget. In order to resolve this issue, developers often propose to remove the iOS or Android apps from the customer or driver app, thus making the app accessible to a limited number of customers.
Deliforce can become an easy solution in this situation. This readymade solution with Web dashboard, driver iOS app, and driver Android app can be simply integrated with the original project in a lower cost yet complete functionality. For example: in case of a food ordering and delivery app, clients can get the web application and customer iOS, Android app developed from scratch and integrate Deliforce for the delivery management which comes with a web dashboard, driver iOS, and Android app. This saves a lot of development costs for the clients, thus ensuring that the project could be done within the given budget, yet with no compromise.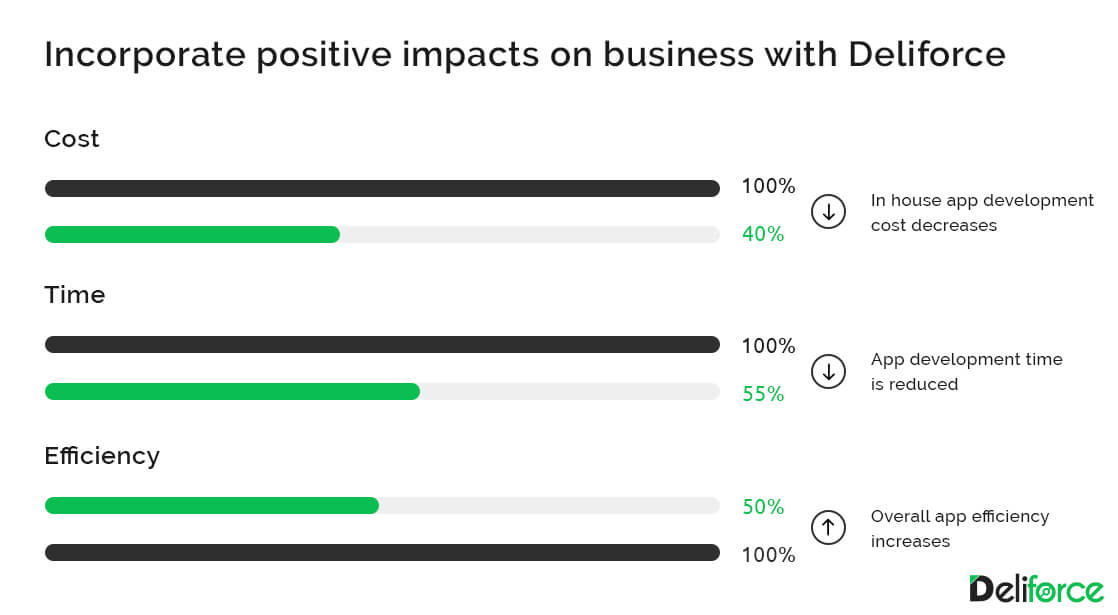 Deliforce is, indeed a simple platform with multiple use and multifunctionality.