Top 9 delivery management software companies in 2021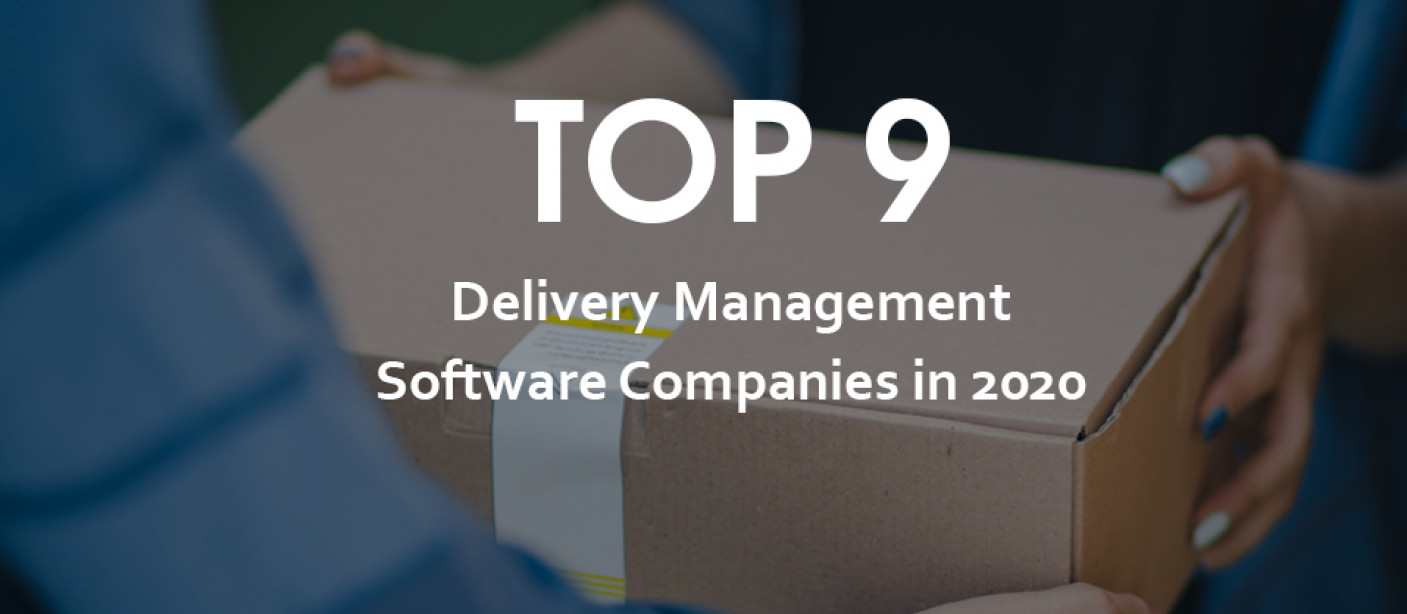 Delivery Management Software Companies 2021
Delivery management software makes tracking and fleet management operations easier and works effectively, offering seamless delivery operations, thereby reducing the time, effort, and fuel cost. Below are some of the best delivery management software companies that effectively brought a revolution in the delivery management field and stood best in this field.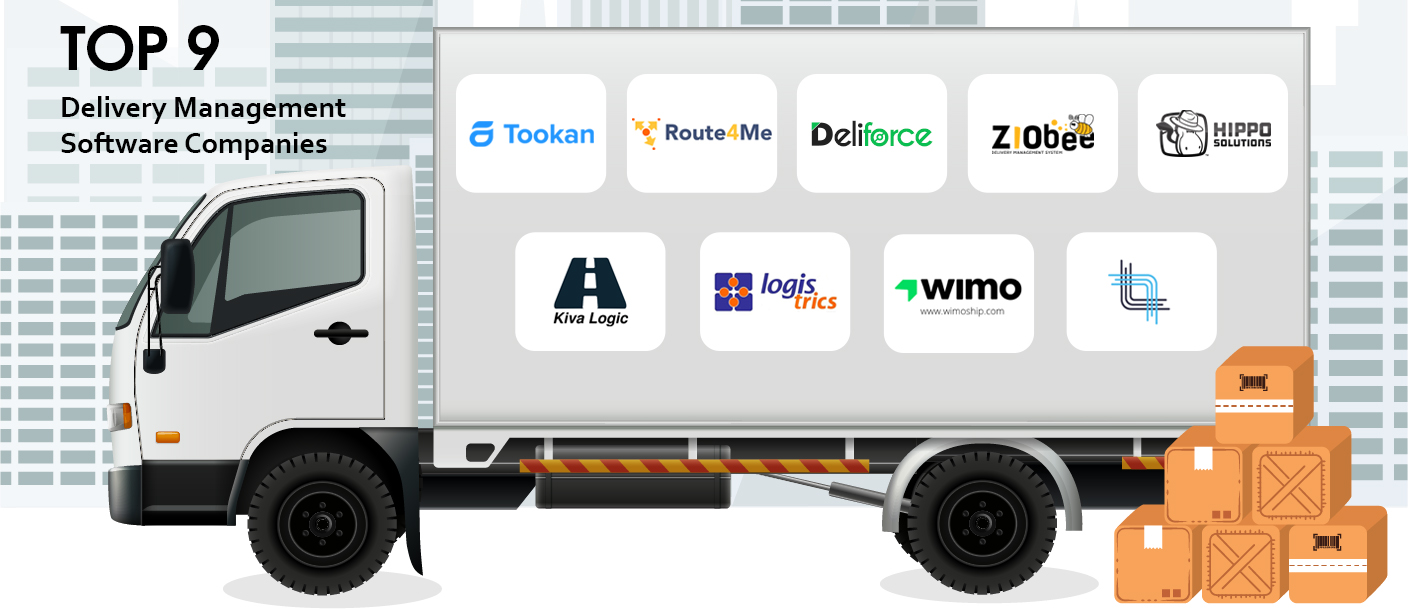 Tookan

Tookan is a top delivery management software company offering fully customized field management solutions to manage business resources. This company helps in streamlining all your business operations, saves time, and costs with efficient dispatching. This company manages all the business operations with notifications, dashboard, and alerts. Tookan helps in simplifying all the business operations and automate the delivery tasks

Features: Customer Portal, Driver ETA, Routing, Dispatch Management, Order Tracking, Driver Management, Surveys & Feedback, Scheduling.
Route4Me
Route4Me is the leading delivery management software company founded in 2009 which provides the world's most popular route sequencing and optimization software for startups and enterprises. The company permits users to manage, and drive optimized routing plans within less time. It is ideal for field sales, territory management, field merchandising, field marketing, and optimization.

Features: Customer Portal, Driver ETA, Dispatch Management, Scheduling, Order Tracking, Signature Capture.
Deliforce
Deliforce is the best SaaS-based delivery tracking and management software which delivers the products quickly and efficiently to the customers offering outstanding services to admin, agents, and customers as well. The admin can assign tasks to the delivery agents along with the completed task details and delivery location through real-time push notifications. The agent will get a smart and optimized route through the mobile app. Customers and admin can track the delivery agents through the live agent tracking link. After the successful delivery, agents can collect proof of delivery with feedback from the customers.

Features: Automatic Dispatch, Driver ETA, Optimized Route, Fleet Tracking, Real-time Tracking, SMS/ Email Notifications, Scheduling, Delivery Proof, Feedback, Data and Analytics Management.

ZioBee
ZioBee is a renowned delivery management software company that can make the process of your product delivery easy. ZioBee is having key features like uploading bulk orders, managing orders, generating invoices, and many other services. This company can provide any type of customized delivery business along with Cash On Delivery.

Features: Customer Portal, Dispatch Management, Order Tracking, Driver Management, Scheduling, Freight.
HippoHub
HippoHub is a well-known delivery management software company which offers an adaptable technology platform to obtain most from your project resources. The company has a highly talented team using the right tools to work together and organize the whole work. HippoHub has the best features like reporting, metrics engine, and dashboard. This company increases efficiency with key factors such as loads, contentions, forecasts, and over allocations. It implements standards, and best practices, and processes.
Kiva Logic
Kiva Logic is the top delivery management software available online for your home delivery business. It offers an eCommerce website for your users to make shopping and also an admin area to manage your business. This company builds a custom design for websites, and customers can sign up, shop and manage their account easily. Kiva Logic helps in increasing productivity as the software is built in such a way to save time and automate repetitive tasks.

Features: Customer Portal, Driver ETA, Routing, Driver Management, Scheduling, Order Tracking, Surveys and Feedback.


Logistrics
Logistrics is the best delivery management software company established in 2006 offering its services in the transportation sector with solutions used by Fleet & Transit Operators, Crew Haulers serving U.S Railroads, and Non-Emergency Medical Providers. It has main features like scheduling, billing & predictive dispatch, route optimization having the ability to communicate across various mobile platforms.

Features: Driver ETA, Optimized route, Driver Management, Dispatch Management, Order Tracking, Scheduling.
Wimo
WIMO is a reputed last-mile delivery management software for small, and medium-sized businesses having customers in many industries including eCommerce, courier companies, banks, and real-estate companies. Our solution allows companies to smoothly manage their last-mile operations and delivery management services. We always provide a simple and attractive and beautifully designed customer experience from a user perspective.

Features: Smart Routing, Driver ETA, Scheduling, Real-time Tracking, Reviews, Feedback, Dispatch Management, Driver Management.
Dispatch Science
Dispatch Science is the best delivery management software company for transporters, shippers, and couriers. It has an artificial intelligence platform and cutting-edge algorithms which help companies to plan and execute their services. It provides delivery and dispatches operations efficiently through excellent order assignments and routes.

Features: Driver ETA, Routing, Dispatch Management, Order Tracking, Driver Management, Scheduling, Digital Signature.


Read more: Delivery, logistics & transportation trends in 2020
Today, Delivery management software is one of the most essential software used widely in various industries to track the delivery operations and ensure the safe delivery of goods to the customers. For your references, we have provided a concise list of the best delivery management software that has the potential to transform businesses.