Outlining Field Force Management Software and Its Importance to Your Business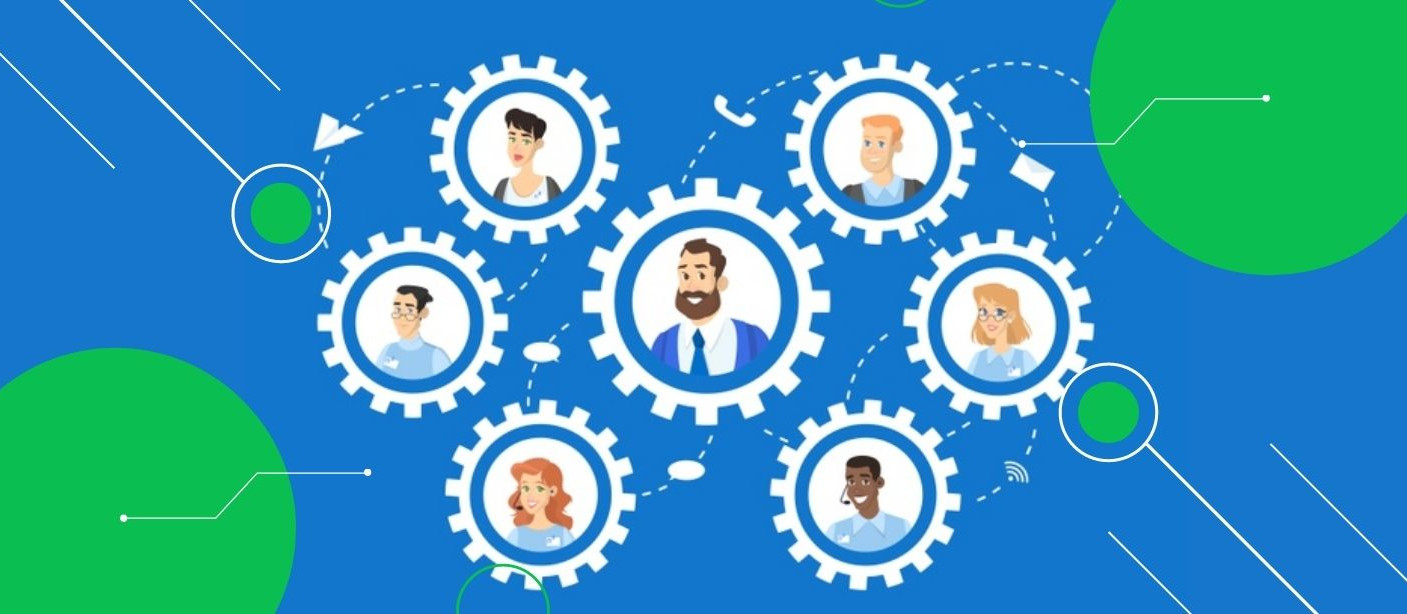 Field Service Software - Simplify Your Business Process
The field force is recognized as the most functional task in an organization that defines the effectual management of employees and the service technician's crew. Beginning from employee monitoring, manpower and staff data to employee log, all variables need to be managed efficiently. Thus, it involves tracking their work progress and performance that requires a specific time and mind. A lot of information happens to misplace and staff miscommunication occurs during times. This is the moment when you require effective Field Force Management Software at your hand. Software developers devised a technical solution to all this process by introducing the FSM software.

With the help of this field force software, one can find automated field operations of the service team through any digital platform. Nowadays, mobile and laptops are the most used digital podiums which people access to find all kind of solutions. In this context, we will acknowledge the different facets and advantages of FSM and why it is important to us.
Introduction to field service management (FSM) Software
The field service management software is a kind of technology that promotes useful automation of company professionals through digital ways. With the booming industrial revolution happening during the last few years, FSM software has gained its significance too.
With consumer requirements and complexity of production, several large-scale business marketers are emphasizing the value of Field Force Management Software in various organizations.
The relevance of Field Force Management Software in business
FSM software is designed to keep track of all the functional activities and elements in an organization. The elements mainly range between vehicle tracking, consumer portal management, data records, scheduling and others. When it comes to technical components, a cloud portal is there which is accessed from smartphones. Proper and well-designed field operation management software plays a vital role in tracking employee's efficiency and managing manpower. It aids in managing your complete field sales crew by tracking, monitoring, logging them at any time and place.
Read more: Why Workforce tracking Management Software is important in every Healthcare industry?
Delineating the significant features of field service management software
Why do you invest in technology for your business? The answer is to get long-term benefits or short-term application. In both cases, the consumer is going to have services by investing for long or short term benefits. Similarly, FSM software is a primordial technology which not only helps to track your team but also direct your field reports towards productivity and output.
Below mentioned are the various reasons why field service scheduling software is important to businesses:
Make your work on the run


It is a mobile FSM software that helps you to manage your work efficiency and ensure that your field sales representative work from anywhere. The app software helps to sync your calls, texts, emails and contacts in your smartphone device. Thus, it makes your field-work easier and expedient than before.

Maintain a relationship between customer and organization


With the latest report, it has been found that the implementation of the field force management system and solutions has led to the betterment of the relationship between consumer and organization. The technology enables its staffs to collaborate with its consumers in different ways to give customer-driven solutions. At the point when frameworks are automated and coordinated, it implies that any employee who approaches can convey similar data to clients on interest. If there are setbacks and difficulties, updates on status can be conveyed to the client with changed timings and schedules.

Comprehend your leads on time


When you have access to Field Force Management Software, you are able to watch on your leads' actions and conduct from your mobile device. You can have a look on the website they visited, webpages they read links they clicked and got to another service page, and the total time they spent on your website. These are the significant prospects as you can track their activities in course of time. As you can see their interest, you can make a move which, in turn, can bring an affirmative sales approach.

Search leads closer to your sales representative


Routing the sales representative to the leads' location is another constructive strategy as you can optimize it towards the lead. When you are present in a specific location spot, the field force technology shows you the total number of leads present in a similar locale. It boosts your sales productivity be many ways. One of the major ways is when your pre-listed meeting is cancelled, the sales person can check on the other lead existing in the same spot.

Live geo-tracking solutions


The geo-tracking field service management software helps you to sit at your comfort in office premises and track everything on your PC or laptop. The business owner doesn't have to present to the location to check on the sales person and work progress. The location sales reps are travelling to a destination, time taken, route and all details are monitored under the geo-tracking feature of field force software.

The software and employee advancement


When a field service worker knows about this technology they begin delivering full-approach to projects driven towards client satisfaction. A relevant aspect of successful management is the eradication of any difficulties that might come to the service team's way of working and job. FSM software engages workers to be the fundamental contact for clients, consequently smoothing out the administration chain. Thus, the technical team can get to a similar pool of data, including client support solutions, deals information, invoicing history, just as any other in the association.

Enabling field force to work offline


There can be instances when the sales person gets himself to a place where there is no availability of internet connection. But this is no longer an issue; our field force management software can go offline and you are able to perform all kinds of sales activity. It is designed in a way to perform auto-syncing even in offline mode.
Conclusive verdict
Real-time management needs efficiency and smart technologies. A combination of the aforesaid components with our techs helps you to get the benefits of field service management software on time. When you can implement a well-organized field force management process that syncs to your CRM without any hassle, you are ongoing to a strong field force culture in your business infrastructure.
The Deliforce is a cloud-based platform that manages last-mile carriers by field force transactions between retailers and distributors.
Read more: Why banking and finance industry are adapting workforce management software?