Why Real Estate Agents need Real Time Tracking App?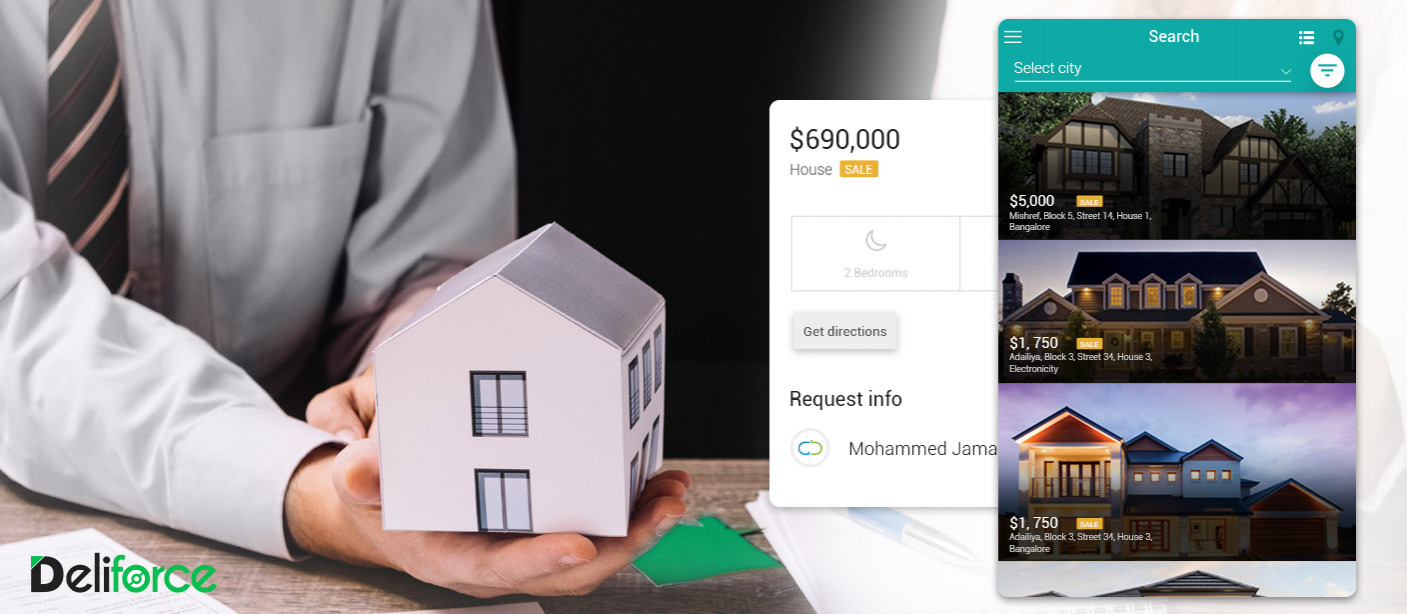 Tracking App for Real Estate Agents
Real estate industry is one of the many industries that involves a large number of agents, brokers, sales representatives, property managers, real estate brokerage professionals, who spend most of their working hours on field, thus making it difficult for the managers and admin to keep a track of all of them in real time, along with maintaining constant communication.
In such a situation a simple and user-friendly real-time tracking app is what the real estate industry needs.
Real time agent tracking
One of the most challenging issues faced by the real estate industry has been successfully solved by Deliforce, the real estate agents tracking app. The admin can track every agent and property manager on field and thus can keep a track of all their activities. This has a key role to play in offering seamless management and operation in the real estate industry.
Seamless operations
Property manager tracking app ensures seamless operations in the real estate industry by helping to accelerate and enhance the traceability of the property manager and real estate agents, tracking down the activities of each of them. This helps to streamline the business of the real estate industry and ensure clarity in communication among the admin, managers with the agents working at the sites.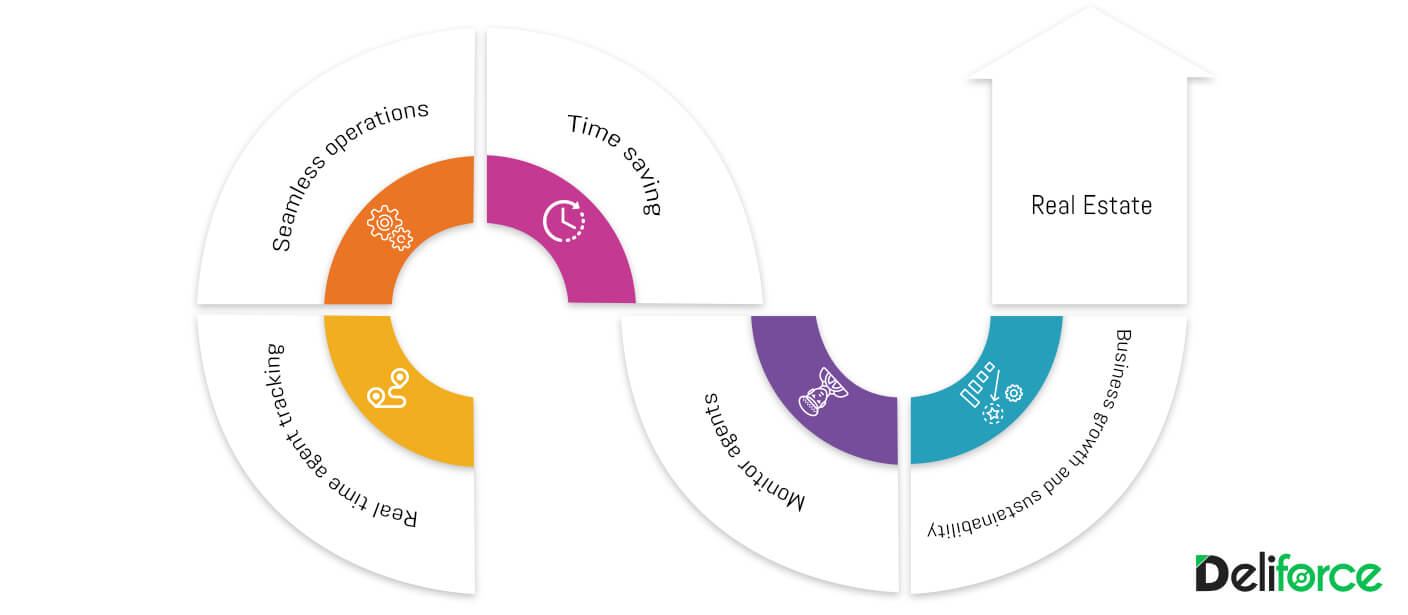 Time Saving
Deliforce is indeed the best apps For real estate agents tracking, as it helps in saving time. This platform auto assigns tasks to the agents and is able to track them down in real time, thus getting to know the position of each agent, without even calling them up. This saves time, and the agents remain accountable for any unwanted delay since all activities are recorded and can be tracked with real time GPS and accuracy.
Monitor agents
The admin and managers can track and monitor all the agents and real estate brokers in real time, thus ensuring clarity of communication and seamless business operations. With automated agent monitoring software, the real estate businesses can focus on other activities for the enhancement of business, rather than focusing on agent tracking as that is taken care by the best real estate agent tracking software, Deliforce.
Business growth and sustainability
With the growth in business in the real estate industry, real estate agent tracking apps are inevitable for prolonged sustainability. With an automated tracking system, all agents can be tracked effectively and manage agents along with real-time GPS tracking and sending notifications to the customers. With such an efficient agent tracking app, retention of the customers can also be done easily, helping the business to grow.
Read more: Why business needs Logistics tracking management software?
Real estate industry is indeed in need of an efficient real estate agent tracking app like Deliforce, which can take care of all tracking and work field-force management, helping the companies to focus on other essential issues. This low cost simple tailored readymade solution can transform the real estate business, taking it to a next level.If you are looking for best tracking App for your Real estate industry Deliforce is your best choice.