The secret to successful E-commerce logistics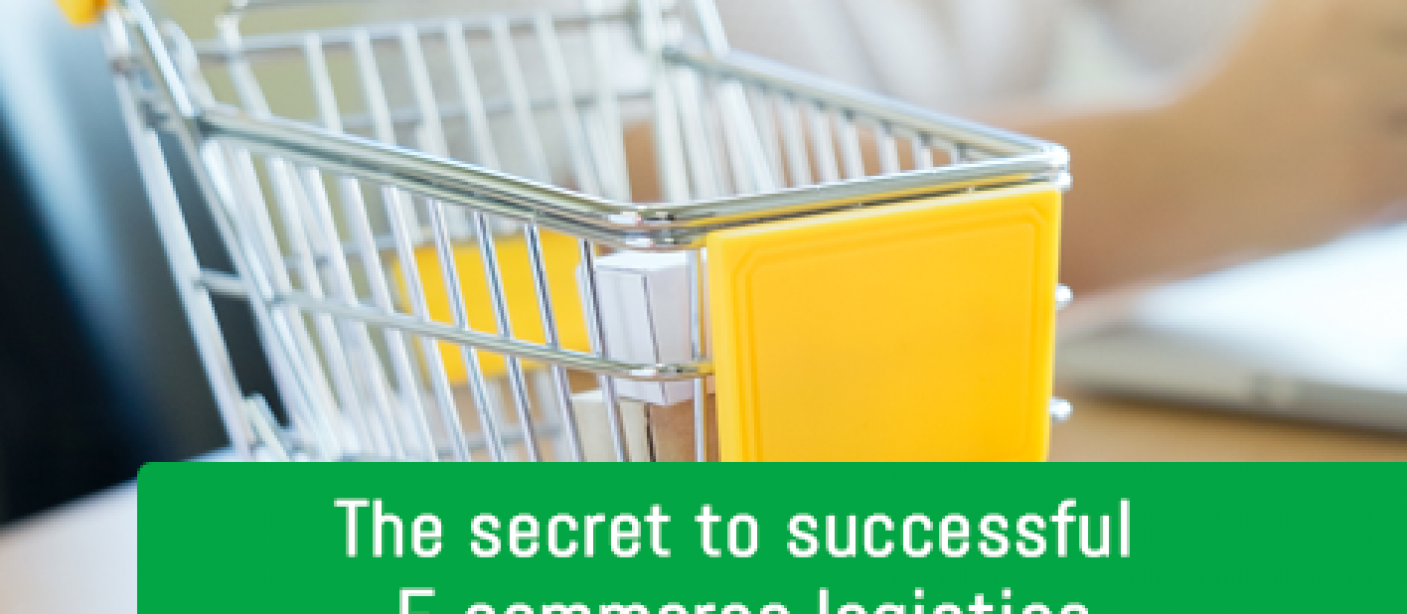 The e-commerce industry is booming since the world has come under a dangerous pandemic that can only be controlled by not spending most of the time outside. But even though that is the case, most e-commerce industries still remain inefficient. According to a report, only 33 percent of shippers currently use the most sophisticated last-mile logistics solutions that work well with e-commerce solutions. And for those who do, they don't use such systems to their maximum potential. This is because the logistics of such a business is complicated and often unpredictable.
Understanding the challenges in the E-commerce supply chain
E-commerce has been a very successful business, and thus everyone wants to know how to commercially develop and sustain such a business. The most important thing during building an e-commerce business is to build a website that functions in the most efficient manner, but maintaining and delivering the best business to customer experience requires a deep and thorough understanding of the e-commerce supply chain.
Traditional logistics was designed to handle orders and deliveries in batches, which is quite efficient but is not flexible with modern-day customer demands. Same-day pickup and deliveries have become more common these days and customers demand complete visibility of the logistics process in today's world. For this to happen efficient communication mechanisms must exist in modern-day e-commerce logistics solutions. Customers also want this done in the most hassle-free and cost-optimized way. To reduce last-mile shipping cost, inventory management and optimizations based on software analytics is effectively used.
E-commerce fulfilment is also space inefficient which makes it all the more difficult for traditional logistics practices to be used well. Following are a couple of reasons why space is inefficient in modern warehouses used for e-commerce practices.
Requirements of space for more buffer stock

Requirements of space for returned orders

Requirements of space for Individual order picking and packaging
Importance of effective e-commerce logistics solutions
To reduce any difficulties during the packaging and distribution process, effective e-commerce logistics are required. Such systems not only reduce the amount of effort that is required to maintain such a business model but also reduce last-mile shipping cost. Less than full truckloads (LTLs) are the preferred mode of transport in traditional delivery practices. This is now virtually impossible to be implemented with consumer and market demands. In particular, flexibility and speed take a hit if this technique is used to deliver items in the present era. Thus most businesses turn to digital solutions to make their business goals met.
Many tools such as delivery scheduling software, business analytics and efficient communication mechanisms both on the internet and in the field are used to make the whole system run efficiently. Consumers want to enjoy free shipping, transparency and visibility, and this takes a toll on business models. The only way many companies are surviving in the present era is through digital logistics solutions.
Managing e-commerce delivery tracking system and logistics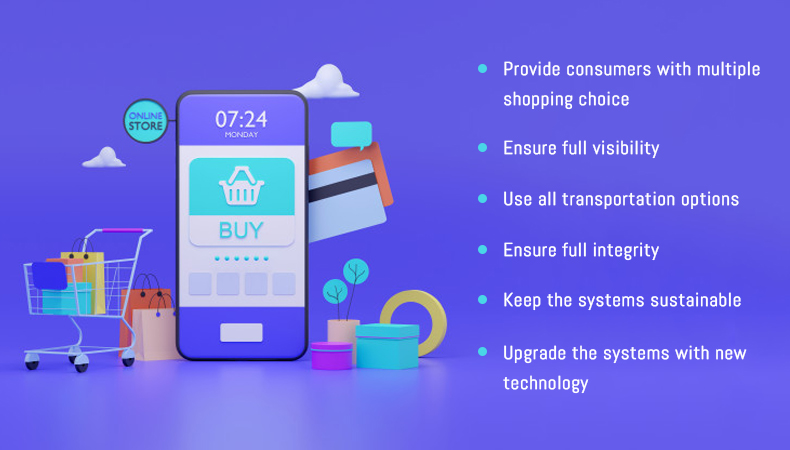 Just buying an e-commerce delivery tracking system is not enough in today's world to meet consumer demands and compete with other similar businesses. The delivery mechanism must be run at full potential and be maintained at its full potential so that the business can enjoy the most profits.
Provide consumers with multiple shopping choices
The e-commerce logistics implemented in the business must be such that it provides multiple shipping options to its consumers. This is because many times customers are willing to pay more for a faster delivery option. The delivery options should also be flexible and must include online payment and cash on delivery mechanisms. Constant customer support must be provided so that the customer knows exactly what options are available from the logistics department.
Ensure full visibility
The delivery tracking system must ensure full visibility of its operations to both the customer and business administrators. The customer must know everything about their particular delivery job, while business administrators must know important details of all delivery jobs. The delivery agents must be updated about any pending delivery jobs in the order of ease and priority of such jobs. All this must happen simultaneously through digital interfaces. Each type of individual in the logistics system must get real-time updates on details that may want to get updates on.
Use all transportation options
The distribution of goods must efficiently occur through various transportation options to make the system run smoothly and to ensure that the system is ready for new orders. The packaging and order fulfilment must be made very fast so that delays or interruptions are avoided in the e-commerce logistics solutions. Since logistics must essentially work as the backbone of an e-commerce business, it is essential that all transportation and shipping solutions are used, and are used very effectively to raise revenue and sales of the business.
Read more: Logistics Distribution: How to Manage Transport and Deliveries?
Ensure full integrity
Logistics can be divided into delivery agents, administrative departments and electronic components that help in various repetitive but essential tasks in the business. While digital solutions cannot merge these departments into one, they can provide integrity that is much required for efficiency in the business. A lack of integrity between the various divisions can cause delays or interruptions due to confusion. This might happen if communication problems arise. The system must also be made intelligent enough to spot mistakes and rectify them automatically using techniques like route optimization.
Keep the systems sustainable
The systems must be kept sustainable with the business model and the market. Tweaks may be required as time goes on and changes in the system must be made by experts that work for the logistics industries. For this reason, tests must be run occasionally with employees and software simulating different environments, like unpredicted peaks in consumer demand and shortage of resources. Regular tests and maintenance are thus required to keep the logistics solutions safe and sustainable.
Upgrade the systems with new technology
As the markets change, e-commerce logistics solutions must also change. The logistics industries are almost always dynamic, and respond to change in market demands very well. New technology must be added to the supply chain without affecting current operations to make it more efficient in time.
Conclusion
It is no wonder that much skill is required to integrate and maintain successful e-commerce logistics solutions inside a business. But once integrated, such solutions can increase the revenue of a business considerably. Deliforce is a delivery management system that can easily track the various parameters that are responsible for the efficient working of e-commerce logistics that help keep an e-commerce website up and running. Deliforce also helps maintain effective communication between delivery agents, business administrators and the customer.