Logistics Distribution: How to Manage Transport and Deliveries?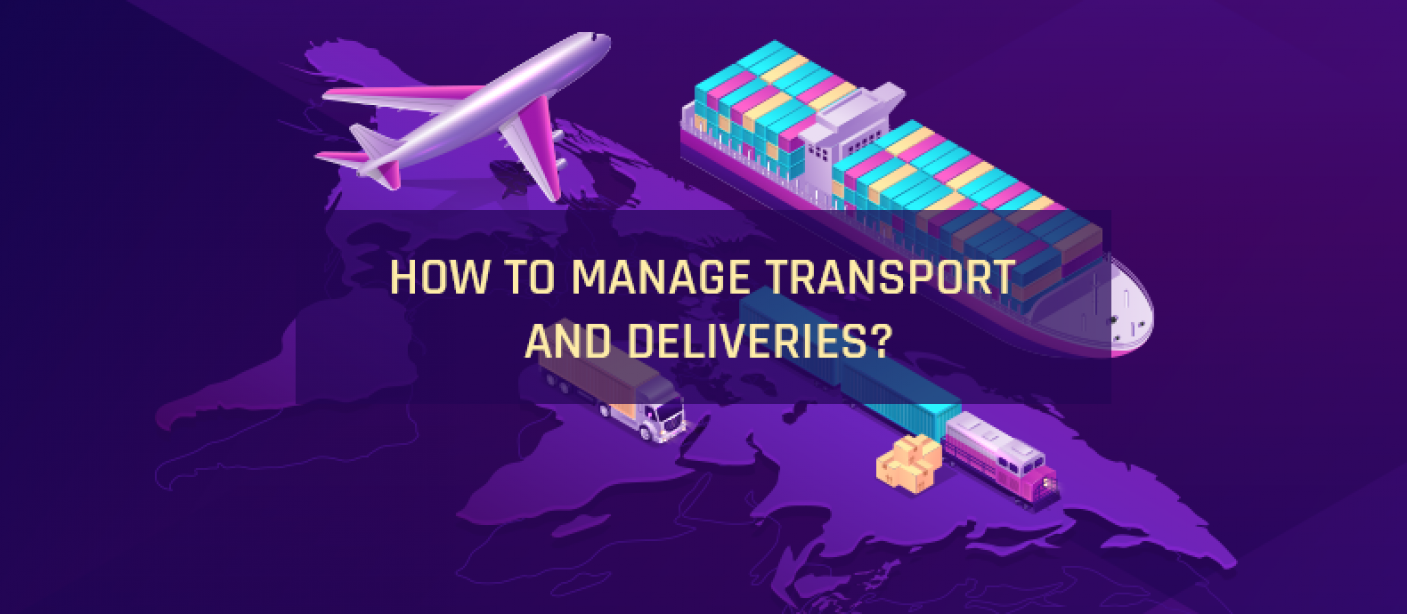 Logistics operations are the general term for operations that are required to deliver a product of value from its manufacturer to the customer. Such delivery has many parts in it, like warehousing and storage of the product, package and transport decisions, and record management. Logistics is all about detailed and meticulous planning on how resources are distributed under harsh requirements. Predicting unpredictable events also has a lot of importance in the logistics sector, as many of the obstacles encountered in this area are of an unpredictable nature.
Last mile logistics is a term given to logistics that take care of the last stage of delivery, usually from a storage warehouse or distribution centre directly to the customer. This is called the most critical stage of the delivery process as most of a company's revenue and in many cases, its reputation rests on it. The complexity of logistics is too great for humans to handle alone, and most of the routine tasks are handed over to automated systems. Notifications are sent to respective employees and communication is always present.
How to Efficiently Manage Delivery Jobs Using Delivery Management Software?
Every transport and delivery job is different in the modern era as logistics have become more customer-centric. The companies are expected to deliver products within a limited timeframe as the customer wants. Retailers these days look for a logistics company that is up to the task or may even try to do it themselves because there is no way around it. Following are the many ways to create a supply chain that will not fail under most modern-day requirements.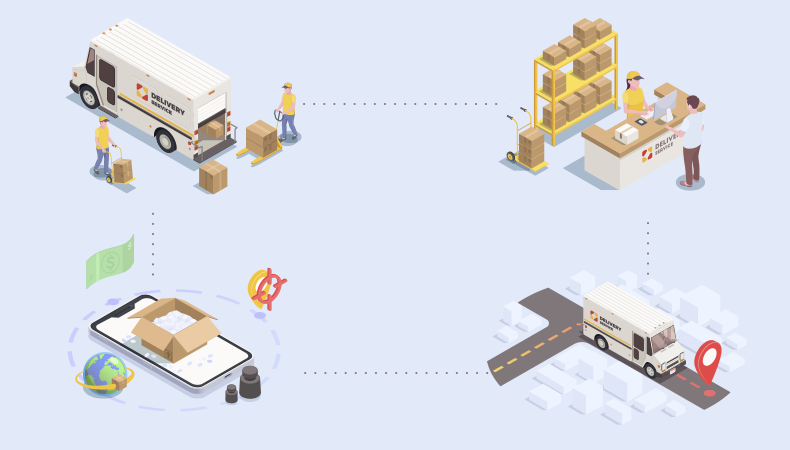 Acquiring Your Own Fleet
This is the first step in managing your transportation productivity and efficiency. Any corporation that wants to take full control of the transportation process must invest in its own fleet. Doing so will help the business maximize efficiency and reduce costs. But this requires an initial investment and commitment to maintaining such a last-mile logistics tracking system. The second way to manage transport and delivery, say for small retailers is to hire the best logistics companies who also provide an effective analysis of how the time was spent and other delivery criteria. Doing so requires enough knowledge on how to choose such companies. Good relationships must also be maintained with them. However, relying on a third party is unlikely to be the best choice when your aim is to hit maximum efficiency.
Storage and Warehousing
If your business model includes the handling of products before an order is made, this step is vital to the business. Failing to adhere to the practices mentioned in this section may even cost money for the business as some products require special care during warehousing. The products must also be kept delivery-ready, so as to quickly send them off to their destination if the order arrives. Packaging systems and other inventory must be taken care of by specialized software, and products must be ready for both individual and bulk orders.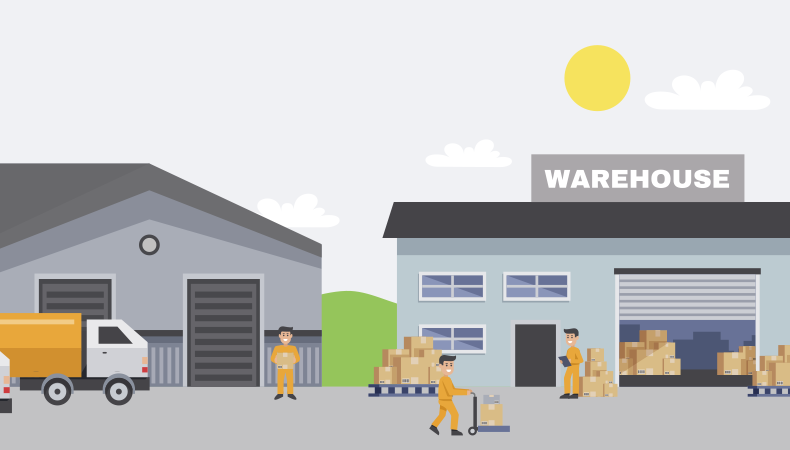 Assigning Each Job to the Right Vehicle
Whether it is a company with its own fleet or a logistics provider with enough software support must correctly assign the vehicles that will cover each of the delivery routes. For this to occur, correct decisions are to be made for every product that is ordered. This might seem easy enough on the surface but as we are talking about last-mile logistics where every second counts. The retailers and businesses that regularly run into such decisions know this too well. To reduce last-mile delivery cost, it is always better to trust software to assign the right vehicles to their respective delivery jobs.
Planning the Routes Strategically
The quantity of order, weight and size of all packages, and distances between delivery points are carefully taken into account when making such decisions. Modern software with enough features also check the conditions of roads, vehicle mileage, route traffic and sometimes even driver health. This is called route optimization and is superior to the traditional route planner. The supervisors of the software also get analytics which can help them predict traffic and weather conditions for the safe yet fast delivery of important orders.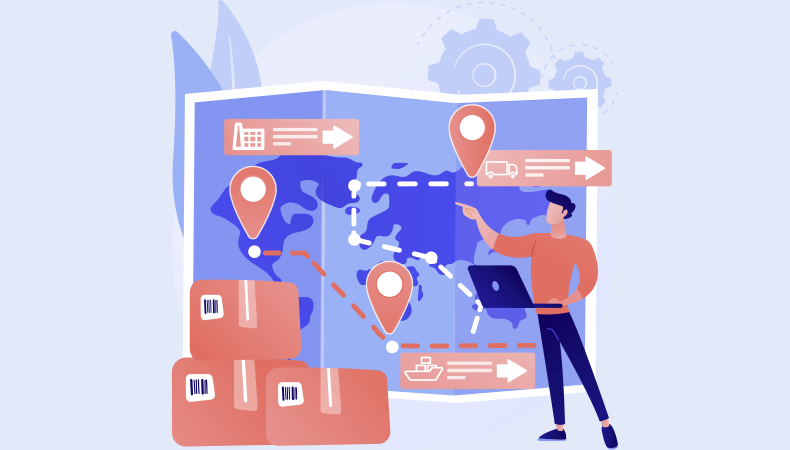 Maintenance of Vehicle and Equipment
This is to be taken care of parallelly while doing other tasks. Most modern-day transport companies know that it is necessary to maintain a constant and effective delivery process round the clock. Such requirements become even harder to achieve when a surge of orders come through, as may happen in scarcity or festive seasons. The use of software allows businesses to monitor the health of vehicles. The software is also able to predict peak times, and thus the business is never harmed. Last-mile delivery cannot be accomplished without taking care of the resources necessary for such a process.
Record Keeping and Customer Support
This is important in all transport and delivery processes. A retailer is required for legal reasons to keep records of every delivery job. In traditional methods, this paperwork would consume time and labour, but with the introduction of delivery management applications, it is no longer the case. Customer receipts have been replaced by electronic proof of delivery, and the fleet management system now even allows a rating system to determine employee productivity and customer behaviour.
Communication
While easier to accomplish than some of the other challenges that delivery and transport systems face, communication is essential to perform efficient deliveries. The administrators, delivery agents and customers must have a way to share information seamlessly and effectively. The privacy of the customer should be maintained, without compromising the accuracy of the system. Effective communication can be handled by humans alone if the operations are small. But delivery software come with automated notification systems that make sure everyone in the organization is always informed about critical events.
All these are an essential part of the distribution logistics services. Many businesses pair such delivery mechanisms with effective marketing techniques to gain more customers and revenue. It has become the case that last mile transport management software that are used around the world are essential to staying in the competition, and thus a business that wants to handle logistics distribution practices must have it.
Conclusion
Distribution of resources is a very important part of business and can be a huge contributor to revenue and efficiency. Effectively managing logistics is also critical to some industries, such as healthcare and industries. By using best practices, this process can be made suited to the harsh requirements of modern-day product deliveries. Deliforce is a delivery management software that tracks all your delivery agents in real-time. It has advanced route optimization features which takes care of multiple parameters in the fleet. It also has advanced notification systems that automatically send messages to delivery agents and the customer.