Why Should 3PLs Invest in Last-Mile Visibility?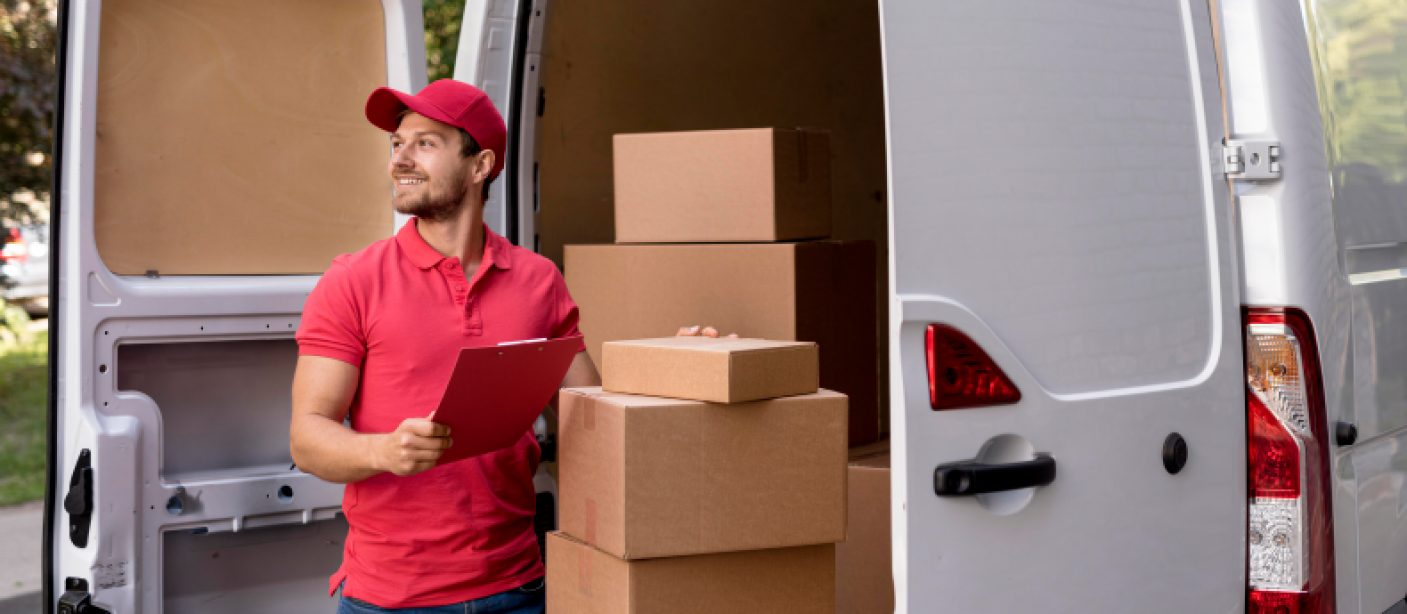 Third-party logistics or 3PLs are a kind of company that takes care of product deliveries of many different companies. They offer a cheap and effective way to deliver items for companies that do not have the resources to do it themselves. The 3PL industry is very large, as 80 percent of fortune 500 companies and 98 percent of fortune 100 companies use 3PL services in some manner in their product distribution to this day. Third-party logistics companies choose to specialize in certain sectors of the supply chain, like warehousing or transportation. The order fulfilment strategy, customer support and other details that may vary between companies are usually not handled by such companies.
Businesses must still ensure that 3PLs are doing a good job in a consistent way. This is because now there will be an additional layer between the customer and the business which functions almost entirely independently. The business usually cannot control the way the 3PLs operate and thus efficiency or customer satisfaction problems may soon creep up which will affect the performance of the business. This is why 3PLs must slowly start to invest in last mile logistics software which helps escape such problems and help the various businesses in better delivering products. Such practices increase the efficiency, visibility and flexibility of the logistics system. They also help in fostering customer trust between such logistics systems.
The benefits of visibility in on-demand delivery
Visibility is the primary problem with major 3PL companies. Businesses need a better solution to deliver the products in a manner that is more customer-demand oriented. If the 3PL company uses delivery management software, the visibility and transparency of the delivery job reach new heights. The benefits of such transparency are various, as explained below.
Increased flexibility
When the visibility of the delivery job increases, customers and business individuals both know what exactly is going on with every delivery job. This gives the chance for the customer to place flexible requests to the business. Thus the customer can change the time of delivery or inform the business about something which can be crucial when it comes to the product. This flexibility attracts more customers to the business.
Faster speeds
Increased visibility means everyone in the business is quick to react if something undesirable happens to each delivery job. The 3PL delivery agents can act quickly because of technologies like route optimization, which helps solve problems that mostly occur on the road. Other problems which might be too hard to solve just by using computer software are handed over to delivery personnel or business administrators so that the logistics system does not take a hit.
Improved data analytics
Each customer transaction can be recorded by the business if it uses a custom delivery software that is integrated with the business. 3PLs must also thus make use of such software at the request of the business they serve. This is very helpful to analyze consumer demand and problems with various different types of consumers. Data analytics also can help the marketing sector of the business better advertise their products and gain more revenue.
Better Connectivity
When visibility is enhanced, connectivity issues with the customer become clear which in turn can help the business or a 3PL to fix them. Usually, better techniques or technologies are integrated that makes it possible to effectively transmit information in bandwidths that most customers have. New types of connectivity mechanisms along the various routes can also be immensely helpful, and these are generated by delivery personnel if they keep an eye on them.
Customer experience
In the logistics and product delivery business, the customer is always king. This means customer experience simply cannot be disregarded by most companies. Some 3PLs handle logistics just efficiently enough so that customers might not raise complaints. But if the business wishes to do more and be more agile, it is important to increase visibility in its delivery process. Customer experience is hugely impacted by the visibility of the delivery process, thus it is better to go for a 3PL company that supports such features.
Steps to achieve better last-mile delivery
There are many steps that can be used to better handle distribution processes like last-mile distribution. It is no longer the era that using a delivery route planner alone can satisfy the customers, and hence investment into the right kind of technology becomes important. Following are the various steps a company may take to improve its delivery and distribution process.
Using the latest technologies
The delivery mechanism now should meet more customer demands than ever before, and using traditional methods of delivery is simply not viable even for small businesses. While 3PLs help a lot by taking the burden of delivery, a business loses its sense of control if it uses such a mechanism. Thus a 3PL business that really wants to have control and visibility of its delivery jobs must invest in the latest delivery management software that is equipped with features to achieve better distribution.
Read more: How to Improve Last Mile logistics in 2021?
Improving employee capabilities
Investing in the best software won't help much if the logistics department does not know how to function properly. Effective steps must be taken so that the employees in a business are well equipped to deal with everything that the environment throws at them. This means effective and efficient communication practices must be followed and anything which hinders such efficiency must be stopped. Employees must also work with software effortlessly and must be trained to do so. This helps integrate human creativity with robustness present in machines which is helpful in the logistics process.
Focusing on workflow
The 3PLs and businesses that want to increase visibility and transparency without affecting customer security or demand fulfilment concerns must also take a look back and measure the effectiveness of their workflow. Major changes and updates to the workflow must be made whenever required and flexibility inside a 3 PL company must be maintained even though lots of business may contact the 3PL company. Thus workflow must be taken care of to effectively increase the visibility of the logistics system.
Conclusion
Third-party logistics(3PL) is one of the largest ways product transport is done in the modern world. Nonetheless, companies that care about customer experience and efficiency must invest time and money into last-mile delivery software that increases transparency and visibility of each delivery job. Deliforce is a delivery management system that analyzes every small thing associated with the logistics system. The analytics helps the business increase its revenue without affecting the customer experience.