Amplify your Water Delivery Business with Deliforce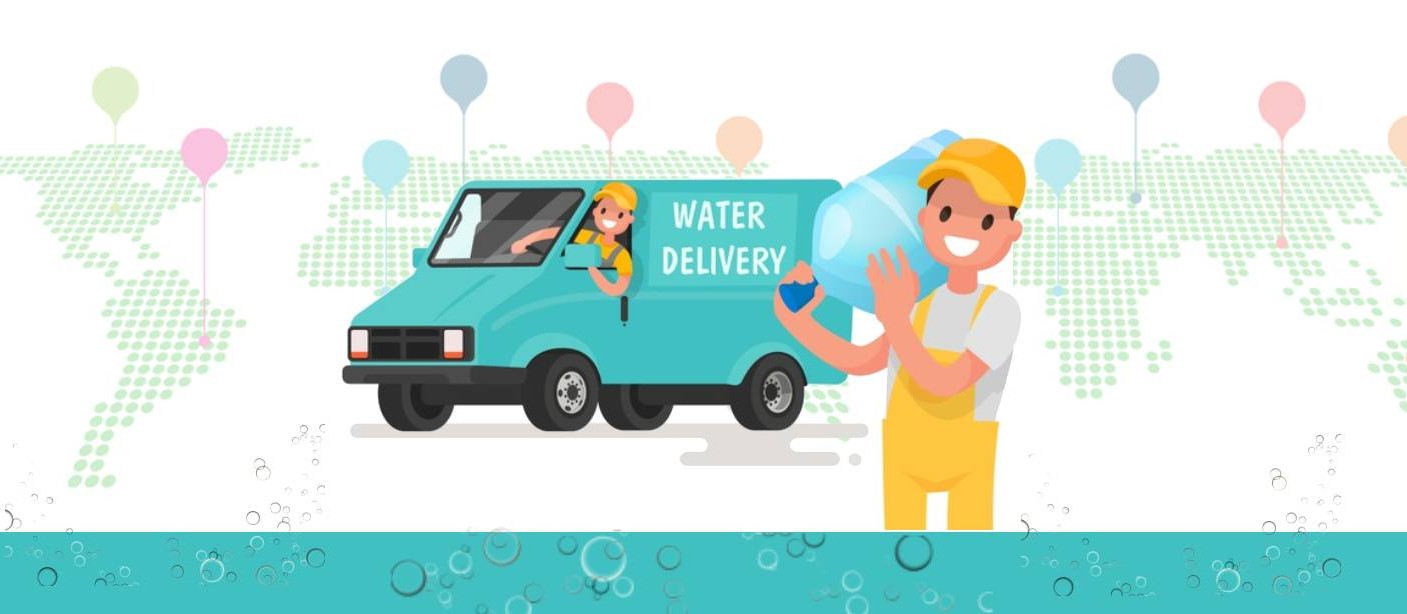 Mineral water and bottled water business is a significant business sector that has many risks while delivering quality water to customers' doorstep. Water business owners always have to look at the efficient working of business operations and on-time water delivery. In the urban areas, people suffer from regular problems of uncertain water availability and water delivery systems help them by providing the water services on time. However, there are times when these businesses encounter problems and are unable to take delivery at the right time. At times, staff forgot job tasks resulting in repeating delivery.
This not only increases the overall cost of delivery but also affects work efficiency. With a view to putting an end to the mismanagement and such job glitches, we have devised an effective water delivery software that provides a fundamental platform in which businesses can solve all challenges and enhance smooth business operations. In this blog, we will delineate the distinct ways through which you can boost your business easily.
Most Challenges in water delivery services
Keeping delivery records
Manual ways of keeping track of the business operations have become outdated as most errors come from manual handling of records and maintenance. At times, it can happen that you missed allocating one of the many tasks while covering the same delivery location.
Delivery management
Water businesses had to deliver a huge number of deliveries on the same day and there remains the necessity of effective management of them on time. One of the biggest challenges is to manage deliveries during vast deliveries at a stretch.
Time-consuming deliveries
As a result of the mismanagement in the delivery maintenance, it can lead to late deliveries. Water business owners may face a lot of time in assigning deliveries to each driver. However, this issue can be eliminated with the water delivery tracking software.
Missed deliveries
This type of missed delivery can happen due to many reasons. Sometimes, the delivery is at the customer's doorstep on time but the recipient is not present to accept them. Sometimes drivers may mistake the delivery location and reach the mistaken address. These are the various reasons responsible for the missed delivery. This may result in customer dissatisfaction and there are chances that you may lose potential customers.
Read more: How to Manage an Ice Cream Delivery Business Using Deliforce
Enhance water delivery business with Deliforce's water delivery software
Effective web panel
Deliforce provides an efficient website panel utilizing which water businesses can view on-time jobs, success rate, delivery tracking, service places, and delivery locations. It helps to monitor a 360-degree view of the overall operations carried out by the separate departments of day, drivers, week, and deliveries.
Online management of business operations
The Water Distribution Management System administers a user-friendly platform to clients. With the use of this software, drivers, businesses, and customers can manage everything seamlessly without any difficulties. The water delivery business proceeds the management of order allotting, delivery tracking, drivers' location tracking, keeping records of completed deliveries, and many others by using the web-based panel.
Efficient route optimization
The water delivery system has the in-built feature of dynamic route optimization feature enabled for optimizing delivery routes for drivers. By means of enabling this feature, water businesses can reduce the driving time as well as fuel consumption by adopting the shortest route of reaching the delivery locations. Route optimization can also save you from potential transportations delays that may have been caused due to road jams.
Live notifications and updates
Apart from the route optimization benefits, the water delivery management software helps to keep track of the live updates of staff, deliveries, orders, and transactions. It helps the water delivery businesses to also follow the status of the orders. From the customer's part, they receive notification of the live status of delivery.
Automating task allocation
The automation of task allocation is one of the major features of the water delivery software system. The orders are automatically notified to the suitable drivers who receive notifications and check the delivery location. Thus, it significantly reduces service time as well as labor costs. For every delivery, it sends the right driver to the proper delivery location.
Communication
When proper communication and interaction are maintained between the different working bodies in a business, then the business process becomes easier. This maintains the seamless deliveries putting an end to missed deliveries.
Read more: Effective ways to solve the flower delivery business problem
How is Deliforce beneficial to the water delivery business?
From easing out business operations to the smooth circulation of processes, the water delivery management software has been able to simplify and augment water business to the next level. The traditional form of communication and business activities was completely based on manual reports in which there remains a risk of errors. With technological advancements and innovations, dynamic tools and developments have created the delivery management system to manage all aspects of organizations under one single stop.
As water delivery business owners can provide an array of services, this increases customer satisfaction as they also get to acknowledge the expected time of delivery with the date as well as time. In addition to this, the water delivery service administers delivery reports to admins. This gives them the flexibility to review the specific delivery completed by the driver. They can also track orders and notify real-time tracking efficiently. Thereby, it provides precise delivery reports at hand.
Accomplishing business goals
By the effective utilization of the water distribution management system, the business can also look forward to amplifying the service levels. This, in turn, increases customer loyalty in the long term, raises customer satisfaction, and also enhances retention. It adds to the overall business revenue and therefore leads to business growth.
Read more: 7 Reasons Why Your Restaurant Needs Delivery Management System
Conclusion
It can be well stated that the implementation of an innovative delivery management software can alter the entire business approach. One can have timely pickups, deliveries, and automatic allocation to the drivers. Deliforce is one of the best water distribution management systems that have helped many businesses to grow and expand their prospects. Are you on the lookout for the top water delivery system for your business? You can connect with the Deliforce software professionals for assistance and get custom-quality services on time.