How Delivery Management Software Can Enhance Customer Experience?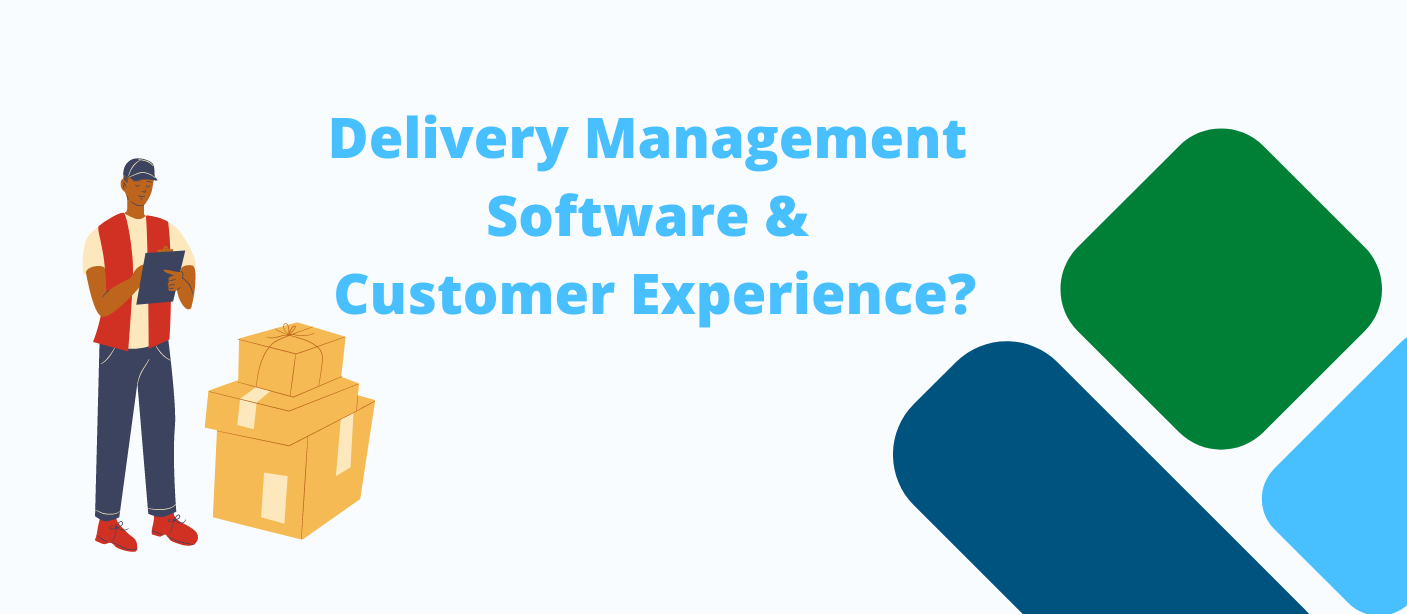 Delivery management software can digitize all the business processes to reduce being dependent on human resources, offers operational transparency, enables order tracking, and improves customer satisfaction. This software minimizes delivery time, effort, and cost. To impress customers by offering on-time deliveries with no compromise on the cost, businesses are altering the logistics strategies and adopting tech-based platforms as well as software for delivery management. The real-time tracking feature of this software allows customers to check the progress of the delivery of their product and offers them the ability to track their orders. This provides greater visibility and earns customer loyalty.
Reasons why delivery management software improves customer experience
If you want to attract and satisfy your customers with ultimate delivery services, a delivery management system is very helpful. Let's find out how this software helps in improving your customer experience, strengthens relationships with your customers, and earns new customers for your business.
Multiple delivery options
Apart from offering same-day as well as next-day delivery service, customers also expect multiple delivery options from an online store to offer. Some customers prefer to select the home delivery option while some other customers choose to pick up orders from the nearby location. Also, there are many customers who prefer having curbside pick-ups. Any online store may offer these delivery options but bringing them into reality requires huge investment and resources. The integration of delivery management software will streamline all the business processes and enable managing numerous deliveries through a single dashboard.
Real-time tracking and ETA
If you provide no visibility or updates on the customer's order, it may increase calls from your customers to the customer support center. This greatly shows an impact on the overall customer experience. Last-mile delivery management system automatically offers a tracking link so that the customers can track their order status. They may use this link to obtain the estimated time of arrival for their product delivery. They also have the option to reschedule the date and time of delivery and communicate this with the drivers. Real-time tracking will enable the businesses to focus on each and every order and send control teams if a vehicle breakdown, any unforeseen situation, or an accident occurs.
Customer feedback collection
On-demand delivery management system enables you to check the feedback of your customers. It also helps to view and find solutions for any delivery-related issues informed by customers. The feedback assists them to alter the delivery strategies and analyze the performance of drivers. A professional delivery tracking and management company can provide a delivery management system with all the necessary features. You may connect with its professionals to obtain the best delivery tracking and management software for your business.
Select a preferred delivery slot
In order to enhance the customer experience offer them the option of choosing preferred delivery time slots. This can be achieved if you automate processes such as route optimization and order allocation. Delivery management software has various features like digitized order management, delivery route planner as well as route management that enables delivering orders in the preferred time slots.
Along with the above-mentioned benefits, the delivery system can also assist in various other ways. It will minimize the delivery cost and enhances productivity. Ensure you select the best delivery tracking software to make your business profitable. For this, check a few factors such as customization, quick deployment, and smooth integration.
Send notifications to customers
Even the customers are given the option to handpick their convenient time for their order delivery, there is no guarantee they will not forget about the product delivery. Hence, it is required to remind your customers about it. Send alerts and notifications before the order delivery is the ultimate way to make sure that the customers will not miss any delivery. An email reminder and SMS before the arrival of the product is one of the easy ways to achieve this. For a memorable and great experience, you may send a notification an hour before the delivery.
Direct communication with customers
And while making any communication with your customers, usually the company will not interact but it's done by its employees. So, you need to empower your drivers to communicate with your customers. This helps in building and nurturing good relationships. Also, you need to know that customers will not get their first impression while interacting with your business or brand. First impressions can happen only with personal interaction.
Creates a personalized customer experience
Collecting crucial information about your customers is important during the process of order delivery. It offers great insights into the needs of your customers. One among such important requirements is personalization. Offering a personalized delivery experience to your customer is essential to stand out from the crowd. Big data plays a major role in managing and controlling all the delivery operations in the present day. Hence, it is one of the popular delivery management trends today. Processing huge amounts of information will let you understand the customers that make use of your delivery.
Ensures customer loyalty
As per the recent statistics, 93% of the shoppers want to get informed through alerts or notifications during the process of order delivery. E-commerce stores providing real-time tracking of orders with alerts are greatly making their customers more delightful when compared to those with no visibility on the delivery process. It offers great customer satisfaction and customer loyalty. Providing amazing delivery services will help in acquiring new customers and retaining existing ones. The existing customers will refer their friends or family to your store, which can enhance the sales.
Conclusion
The delivery management software can easily automate the end-to-end business processes and trigger alerts or notifications during the process of order fulfillment. This offers more visibility to customers and helps the customers in tracking their orders. It improves customers satisfaction and builds good relationships with customers. Deliforce is the best delivery management software offering ultimate delivery tracking and management solutions to businesses and helps in improving the overall customer experience.