Best Logistics Management Software for Supply Chain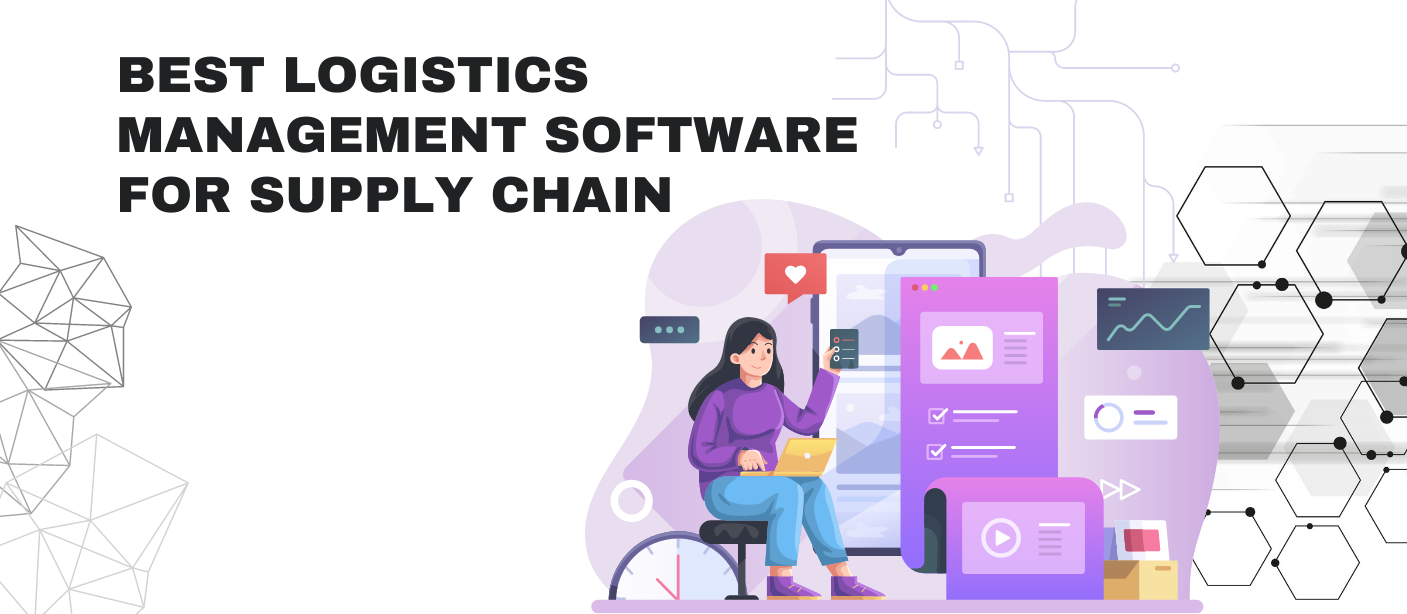 Today, as the majority of the population is inclined towards technological operations, businesses have to turn their focus to technology to keep pace with the competitive curve. Logistics management software is considered the best system to improve customer satisfaction and streamline overall operations involved within a supply chain business. With increasing customer demand, a call for fast and effective service deliveries becomes a major concern.
The implementation of logistics management software has shaped the way freight, inventory, distributions and productions are managed. Logistics management software has been beneficial to supply chain organizations right from warehouse management to delivery. In this blog post, we are going to discuss the major aspects of the logistics management system in supply chain organizations.
Introduction to logistics management software
As an enterprise management grade tool, logistics software administers businesses with advanced resources for streamlining supply chain production and delivery processes. A supply chain management process can be extremely tedious owing to its major stages including warehouse, production, supply, dispatch and delivery. Deliforce is an excellent logistics management system that follows a thorough plan throughout the supply chain. In this context, it is important to lay emphasis on the main components of logistics management.
Major components of logistics management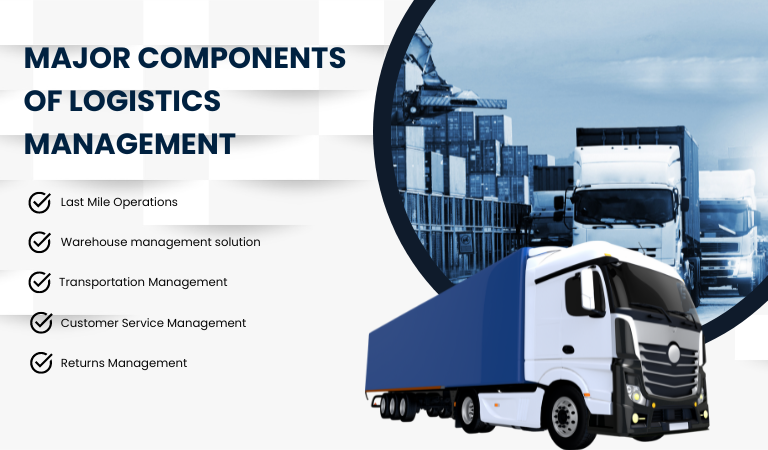 Last mile operations
Delivery operations of supply chain goods can become hectic without the proper functioning of logistics software. The last mile delivery solution involves efficient delivery of customer items to respective customers for delivery. The supply chain and logistics could be in the form of small package delivery.
Warehouse management solution
Warehouse management can easily automate the operations relating to management. It involves tracking and transportation of items during delivery. It also monitors the movement of goods from production to delivery.
Transportation management
One of the best aspects of logistics management software involves the functional management of deliveries to offer customers better services. It promotes route optimization, delivery tracking and delivery management solutions to the supply chain ecosystem.
Customer service management
As a customer service management system, Deliforce grabs attention to all customer queries. It engages customers to solve any further problems. Within a supply chain management ecosystem, it is usually effective to keep customer service management software for simplifying customer relations.
Returns management
Whenever there is any return of a customer's item, a relay query is sent which is essential for data collection of customers and resolving the customer's requirements. Logistics fleet management streamlines the overall last-mile operations.
Important features of logistics management software
Freight visibility management
Freight visibility Management
Fuel Management
Shipment tracking
Route optimization
Effective engine optimization
Electronic Proof of Concept
Reports database management
Security Management
Delivery planning & Scheduling
Route planning & optimization
Pickup scheduling
Delivery Tracking
Driver assignments
Fleet maintenance
Mentioned above are the top features of logistics management software which makes it unique as a top fleet management solution.
Advantages of logistics management solutions
Logistics management software offers a number of advantages to the logistics industries with strong automation and optimization service deliveries.
Automated route optimization
Logistics software automates effective planning for different deliveries. It helps drivers to optimize routes in real-time and automate route planning for premium-level customer transparency within a short period of time.
Seamless transportation management
Transportation management systems are helpful for the distinct management of resources. The utilization of mobile apps and GPS are mainly done for the latest updates, locating drivers, and detecting precise directions. It will help enterprises to obtain high-end logistics visibility.
Real-time route optimization
Logistics software offers optimized routes in real-time by automating route planning solutions. Drivers can efficiently deliver goods/items and create an instance of a proactive supply chain within a logistics ecosystem.
Highly scalable & flexible
Last-mile delivery software offers a robust logistics management solution that not only makes deliveries easier but also simplifies the supply chain for business.
Monitoring driver behaviour
Logistics management software assists businesses to obtain high-end logistics visibility. It helps in monitoring driver movement and reduces overall transportation risks, thereby providing customers with effective services.
Better customer experience
As a leading logistics management software, Deliforce offers a proactive approach to supply chain business through automation of task allocation and shrinking delivery time.
Significance of the SaaS model
Software-as-a-service can be highly beneficial for delivering cloud applications with an effective IT infrastructure. In addition to cutting huge expenses (cost of purchasing), cost of maintenance, and general service improvement, it offers an all-inclusive platform for supply chain operation management. Deliforce is a SaaS-based logistics management system streamlining complete supply chain delivery processes on the go.
Contactless deliveries
Post Covid-19 pandemic it became increasingly important to maintain contactless deliveries to curb the spread of the virus. Deliforce has made it possible to manage the delivery and pickup of goods along with contactless proof of delivery.
What are the factors to consider while choosing logistic management software?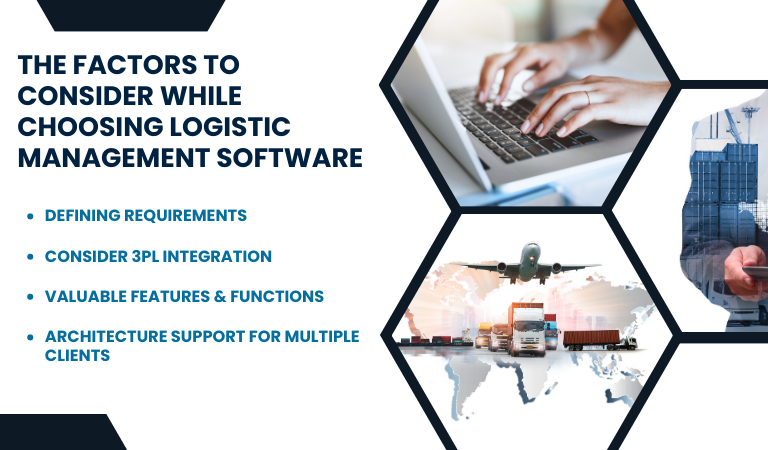 There is a huge range of logistic management solutions and the present demands of customers have necessitated the last-mile delivery system. This increases the relevance of selecting the right logistic management software for your supply chain business. Certain factors you need to consider while selecting the solution: These includes
Defining requirements
Consider 3PL Integration
Valuable features & functions
Architecture Support for multiple clients
How does the logistics management system work?
The logistics management system is defined as the process of researching, planning, implementing, and managing supply chain operations. It streamlines logistics operations within a supply chain ecosystem through efficient delivery, automated selection, and adequate storage capacity. It helps to meet customer requirements within a given timeframe. In order to manage extensive supply chain processes, it is important to implement logistics management software to promote business automation. It simplifies sorting, selection, order booking and delivery.
Conclusion
If your supply chain is finding the increasing necessity of a logistics management system, then Deliforce is what you need the most. With the right system, your business can generate the best revenue possible. Deliforce is the top logistics management system offering a wide range of features and streamlining last-mile logistics operations. Connect with our experts to know more about our software solutions.