Top industry verticals of physical KYC verification software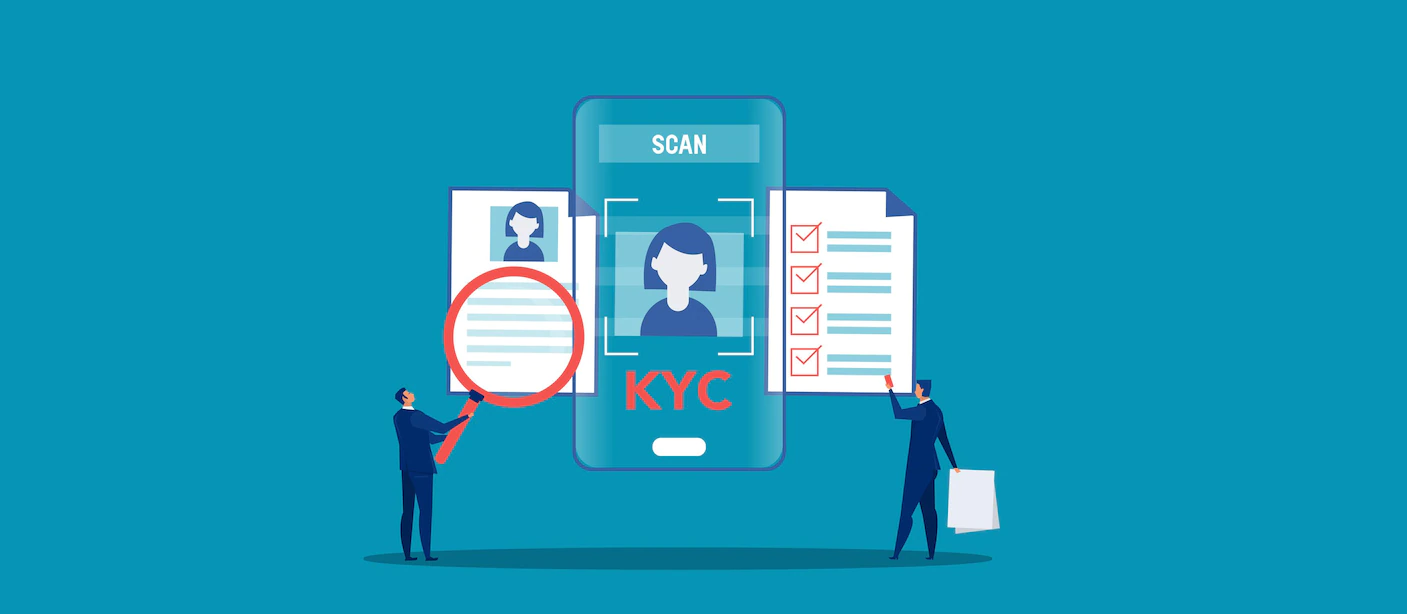 In today's world, different businesses are dealing with tons of data which involves business data, customers data, and many more. Data should be verified for multiple reasons such as preventing fraud by catering to KYC (Know Your Customer) and AML (Anti Money Laundering) rules. From the perspective of a business owner, the utilization of the identity verification system can be effective in verifying customers' data from all aspects. This blog focuses on the renowned physical KYC verification software that has become popular in top industry domains. Manual KYC verification can become challenging and tedious, and this has led to the increasing usage of KYC verification software systems. It makes the verification process faster and more seamless.
What is KYC identification software?
Identification software can be defined as a system that assists in confirming whether a person or an online user is the person they are claiming to be. Nowadays, with fake IDs and hackers, it has become easy to supply fake personal data at the time of filling out an application. With the help of physical KYC verification software, businesses are capable of verifying the identities of those it does business with and establishing reliability. Complying with KYC and AML regulations, the process is followed to prevent fraud. An identity verification system is a robust platform offering ID checks, biometric verification and physical address verification. A form is presented to customers for filling out and verifying their identity. This, in turn, saves the time and money of manually verifying identities.
Main features of KYC verification software
Choosing the best identity verification software for safety and security reasons is essential. Mentioned below is a list of features:
Biometric identification
ID verification
Video Verification
Blockchain KYC solution
Let's take a look at the different identity verification software that will become popular in 2022.
Top identity verification software systems in 2022 for distinct industry domains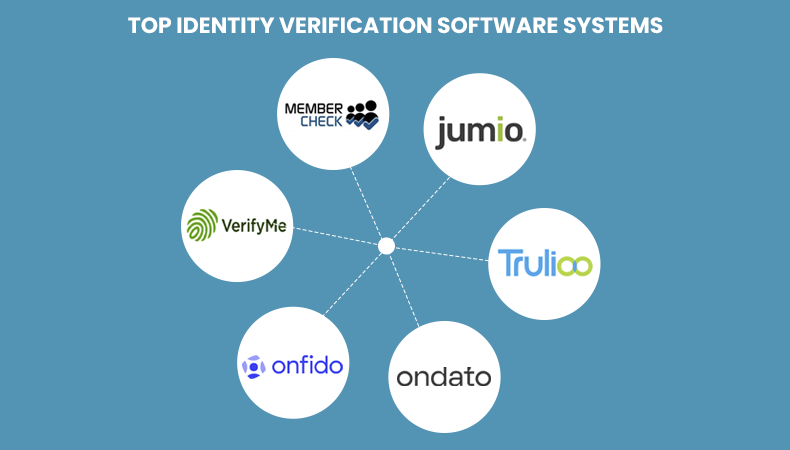 Jumio leading liveness identity verification
Having more than 10 years of expertise and knowledge in managing data points, Jumio is considered the leading identity verification software company across the globe. They have an amazing portfolio in which they offer projects for top brands and clients. Fundamentally designed to verify identities, the platform provides excellent services for businesses that onboard many customers. Stretched across 200 countries, their services are effective for compliance needs. Their primary services involve AML, KYC watch list checks, address verification, and so forth. Jumio has several advantages such as:
It can access over 3500 documents administering a global level service.
The software can be used for governmental checklists and databases.
Jumio offers an intuitive user experience so that users can find it easier to make use of the platform.
Trulioo
As a remarkable global identity verification software, Trulioo has KYC-focused services. The company offers business verification for all due diligence requirements. The various important services of Trulioo involve identity verification, ID document, AML watch list screening, and business verification. Trulioo's gateway portal is capable of verifying more than 5 billion identities. It is available for integration through API. Some of the main benefits of utilizing Trulioo comprise:
Flexible pricing models and free trial version
It offers near-global coverage if you require a global ID verification solution for AML and KYC.
Ondato
Ondato is renowned as the world-class live document verification system that offers a wide range of services for businesses. The renowned company administers expert live photo and video verification solutions for businesses. Additionally, they enable you to select from an option of distinct compliance management tools, biometric modules, and e-signatures. It is highly beneficial for large size enterprises with global coverage and the company focuses on administering verification services to top clients. Among various advantages, it includes live video and photo verification and complete identity verification packages.
Onfido
Onfido is one of the pioneers in live identity verification using video selfie cameras. It executes a machine learning mechanism that works by matching the face of the recording with the image provided in ID. Onfido offers a potential ID verification solution relied on by top brands and companies like Revolt. Onfido platform clarifies compliance, identity verification preventing fraudulent activities, digitization and customer acquisition. It offers accessibility to more than 2500 documents, provides seamless fraud and compliance, and amazing biometric ID verification.
VerifyMe
VerifyMe is considered a leading identity verification service provider in Nigeria that encompasses employee onboarding, identity verification for businesses and ID authentication. The platform is authorized for KYC and AML verification catering to meet compliance and mitigate risks. The various advantages of using VerifyMe are:
Physical address verification
Employee onboarding
KYC and AML compliance.
Membercheck
Membercheck is a potential identity verification system that aids organizations in meeting compliance regulations. It is a robust online identity verification and ID authentication system that has become an important selling point in business having feature integrations such as liveness detection, biometric screening, 2FA verification through SMS and others. One can integrate their software with the help of APIs for conducting standard KYC, AML and PEP sanction lists for your users. Listed below are some of the relevant benefits of using Membercheck:
It offers access to a large database which enables scanning identities of huge databases. This is mainly required for AML compliance.
Membercheck promotes biometrics screening and liveness identification using a face match strategy for verifying your customers.
Final conclusion
One of the effective ways for verifying the identity of individuals is to create more than one rendition of identification. The addition of more features such as biometrics, online verification and 2FA authentication makes the software more beneficial and prevents fraudulent activities. Subsequent to running through the top verification software systems, the following step involves choosing the service and features catering to your business requirements. Deliforce is the best KYC verification software development company offering a wide range of services relating to verification software. With experienced developers and high-end technologies, it offers the best solutions to different industry domains.