Impact of Big Data on Logistics & Supply Chain Management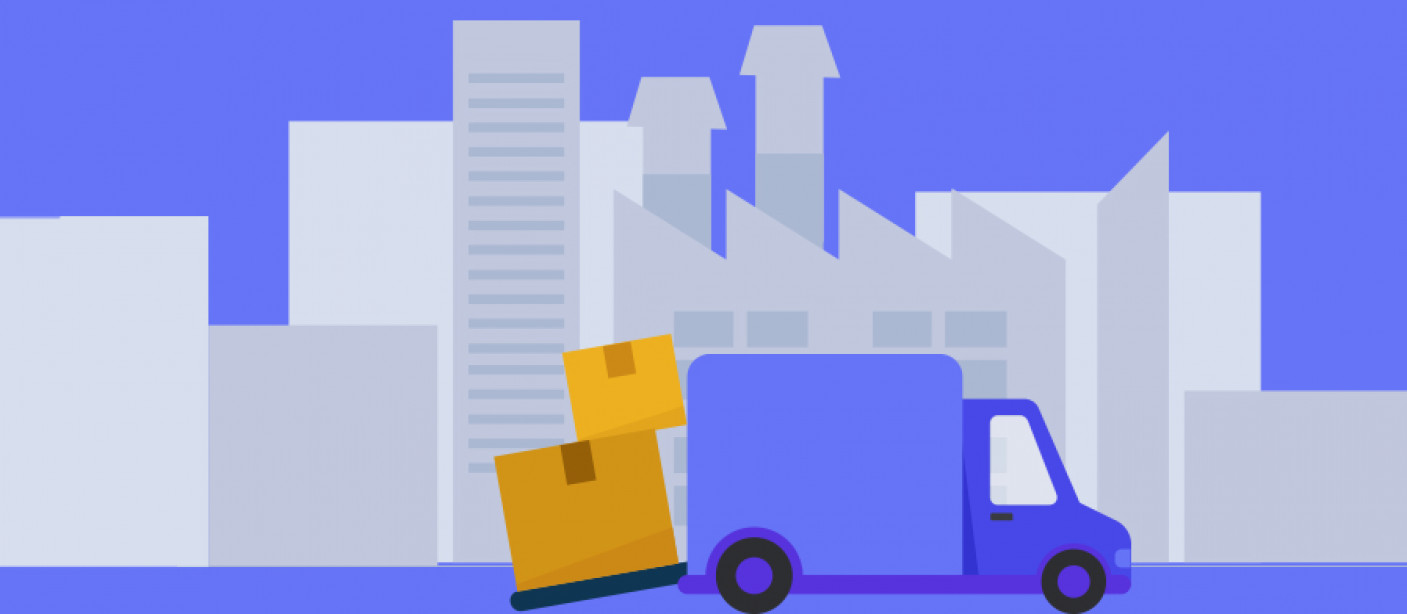 Delivery management Software | Most of the logistics business owners spend on big data to run their business operations smoothly and manage data traffic. Vendors also adopt big data solutions in order to have good control over the supply chain. Everyone can benefit using big data from shippers to third-party logistics providers and carriers. Transportation and logistics have also been revolutionized by the impact of big data.
How the impact of Big data can add value to the Logistics & Supply Chain Management Operations?
Capitalizing data is an important strategy for logistics companies to implement an effective data-driven business model. There are three major areas where big data in logistics can be implemented and makes a great impactful.


Improved operational efficiency by improving transparency, using maximum resources, and making quality and performance better.
Enhanced customer experience in order to maintain the loyalty of the customer and retain them.
Increased revenue by making use of the efficient data-driven business model.
Advantages of implementing Big Data in the Logistics business
Fleet Tracking
Logistics companies can track their vehicles in real-time through GPS devices, RFID tags, big data analytics technology, and barcodes. These systems can capture on-road network data, real-time traffic data, and fleet data. So it will be easy to optimize routes, plan and schedule deliveries for the logistics managers. They can predict bad weather or possible accidents and track fleet and shipment from anywhere. They offer the customers with the real-time delivery status update. Customers get automated notifications if there is any delay in delivery.
Warehouse management
It is now outdated to manage a warehouse with ERP systems. Nowadays most of the customers are interested to get real-time updates on product orders, product's availability before buying the product, and also to get access to the product's manufacturing details. Also, customers can shop from anywhere in the world. By using Big data, Warehouse managers can know how the behaviour of customers changes and what expectations they have from supply chain managers and manufacturers. Warehouse managers can have a clear insight into the process of carrying, loading, unloading, and delivering. They can plan the routes and schedule the deliveries in a better way to minimize petrol expenses.
Improved responsiveness
The performance of the supply chain is directly impacted by the good responsiveness in supply chain management. Responsive supply chains make sure on-time and budget-friendly delivery of high-quality products to meet customer expectations. Big data analytics assists the supply chain managers to clearly know about the competitive requirements of their companies and market scenario. They get a chance to save money and enhance customer responsiveness.
Inventory management
For a logistics business, inventory and supply chain are considered as the backbone. It is not possible to manage inventory by using conventional ways like historical data analysis of sales and stocks. The supply chain managers and retailers need to have information about store performance, customer behaviour, supplier relations, product performance, etc.
How Big Data works to make the inventory management process more organised

Last mile delivery
Most of the logistics companies find it difficult to improve their last-mile delivery service due to the increase in costs and mismanaged operations. However, with big data analytics, by analyzing information related to customers and delivery, the logistics service providers can modify the internal process of last-mile delivery better. The three main features of the last-mile delivery process are the good performance of deliveries, better service levels, and enhanced operational efficiency.
Excellent customer experience
The success of a logistics business depends on understanding customer needs and fulfilling important needs. Not each time, companies can grow their business and attract every individual customer, resulting in difficulty to retain their customers. Big data analytics offers the logistics companies the proper set of data about their customer requirements. With that data, it will be easy for them to apply predictive analytics and historical models and get to know how to create customer loyalty, enhance the customer experience. This results in earning new customers and retaining the existing ones.
Maintenance
By using big data analytics, logistics companies can have real-time data from different vehicles. This can be mixed with static information like maintenance schedules, etc. which assists them to have an insight about the condition of the fleet. The logistics companies can also run predictive analytics based on this information in real-time to find out the degrading performance, patterns, future failures, and inconsistency. As a result, they can enhance the productivity of the vehicles, maintain their equipment, and avoid expensive downtime.
Conclusion
The adoption of big data has revolutionized the logistics and supply chain management operations. Big data streamlines the business by saving time and money. Hence, companies need to think about this technology and invest in it to get an improved return on investments and better customer satisfaction. Hence, implementing big data is essential to maximize productivity, make profitable business strategies and run business operations efficiently.