How Can Delivery tracking software Contribute In FMCG Sector?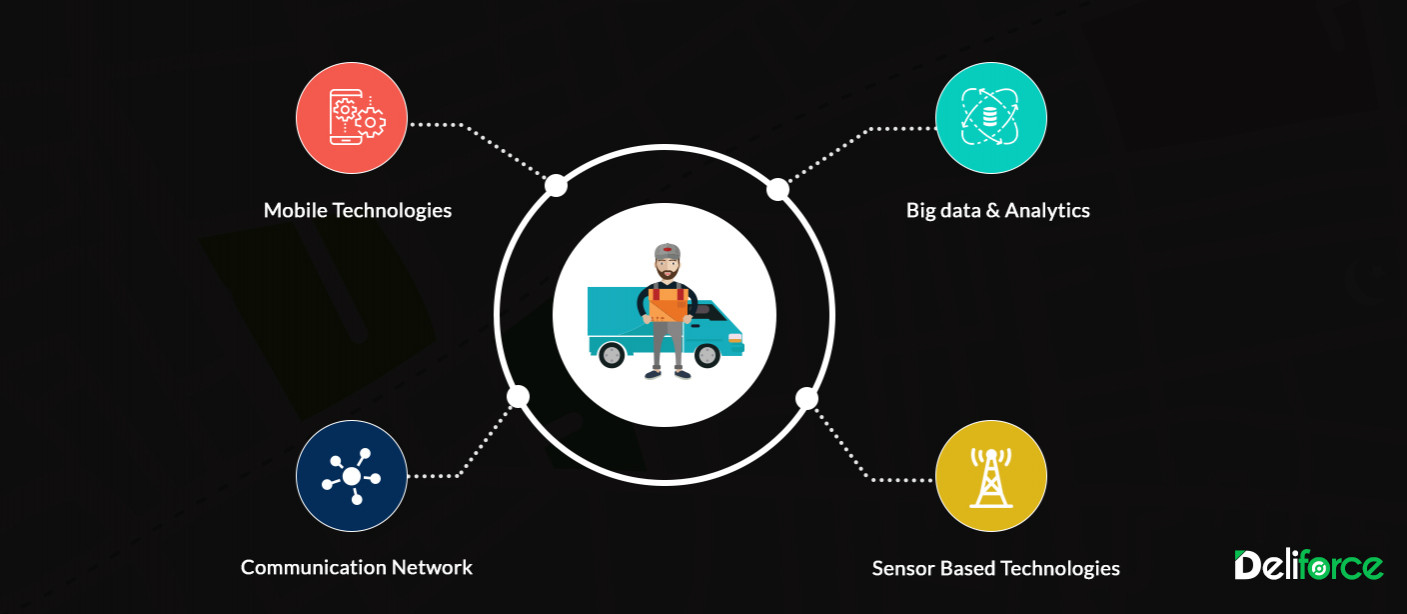 FMCG Delivery Software and Distributor Management Solutions
FMCG refers to Fast Moving Consumer Goods or CPG (Consumer packaged goods), which are products that are sold very quickly at low cost. This sector forms the 4th Largest sector in the economy with household and personal care items accounting for 50% of FMCG sales in India. With the increased consumerism, the tendency among the people to buy goods have also increased, resulting in a huge customer base that is difficult to be satisfied with the traditional operational methods. In order to meet the huge demand of the goods, operations and logistics need a makeover to cope up with the changing consumerism trends.
Problems faced by FMCG industries without using Delivery Tracking System
The journey from manufacturing factory to the warehouse and finally to the

stores remain unmonitored.

FMCG giants struggle hard to manage the entire operations all over the country

and the world.

FMCG goods travel from warehouse to large departmental store, small retailers

to online store warehouses, making human interventions difficult to continue with accuracy.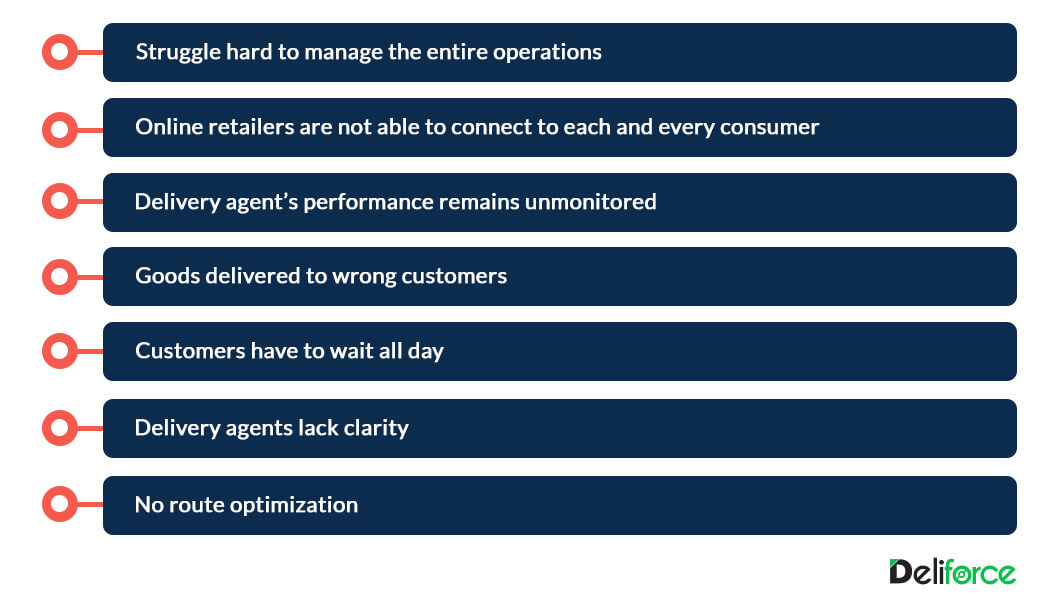 Managers have to focus on the logistics and track the goods, leaving less time

to focus on new ways and opportunities for attracting more customers.

Online

retailers are not able to connect to each and every consumer, one to one

.

Business owners have to invest in human resource for locating delivery agents for

each geographical zone, with no accurate estimation of the location of good and the estimated time of arrival.

Delivery agent's performance remains unmonitored with no way to track on time

, delayed or failed deliveries.

Manually documented reports of the delivery boys, with no authenticity.

Goods delivered to wrong customers.

Customers have to wait all day long for their goods to be delivered, without real-time

tracking facilities.

Delivery agents lack clarity about exact customer location.

No route optimization thus forcing the delivery agents to travel to the same

location a number of times, with increased efforts and loss of

time, resulting in a delayed or failed delivery.

All these factors reduce the overall performance of the FMCG industry.
Eliminate all the above problems and more with Delivery Tracking Software
An online Delivery tracking and management app can facilitate the FMCG industry with efficient delivery and delivery boy tracking.
By using delivery tracking and management apps like Deliforce:
Track

all logistics as well as delivery agents with the efficient app

Connect directly to the consumers and communicate with them with emails,

SMSs send as updates to them.

Business owners or managers can track all delivery agents and logistics from a

remote location.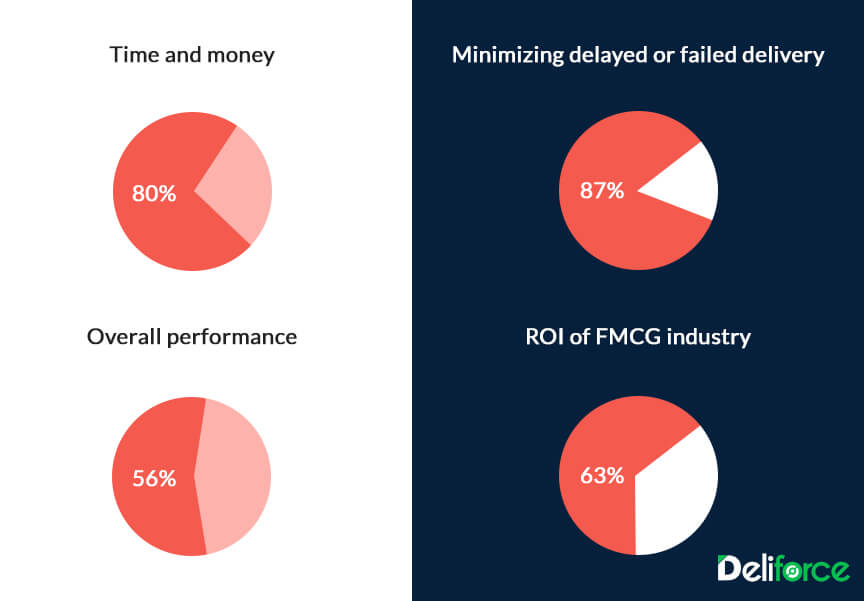 Customers can rate their delivery experience and give reviews using the app,

thus offering a scope of improvement.

Tracking all the agents help the managers and admin to review the performances

of each, based on the statistics of on-time, delayed and

failed deliveries.

Delayed or failed deliveries can be tracked and enquired by the admin in real-time

, thus increasing the clarity of business.

With the logistics and basic operations being taken care of by Delivery management software

like Deliforce, the overall production rate of

FMCG industries are increased.

Time

and money are being saved using this Delivery Tracking software.

This software bridges the gap between admin, customers, and agents.

Route optimization helps in time optimization by minimizing delayed or failed delivery by 87%.

Overall performance is enhanced by 56%

ROI of FMCG industry is increased by 63% using the Delivery Tracking app.
Read more: 5 ways Delivery management software can increase your Brand Loyalty
Deliforce is SaaS-based platform that offers you efficient DTS with efficient features like real-time tracking, live update sharing, easy tracking links for customers, complete report and statistics generation, bulk task assignment and many more useful features. Using this software in the FMCG industry can increase your revenue, along with increased customer satisfaction and transparency.
To improve overall production rate, efficiency, performance and ROI with optimized time, cost and effort. Get Deliforce to work as your delivery tracking agent. Contact with Deliforce to get complete information about our product.